The Wentworth
157 Wentworth Drive, Halifax, Nova Scotia
2 bedroom from$168.00
3 bedroom from$218.00
2 & 3 bedrooms
2 & 3 bathrooms
Up To 6 Guests
30 nights minimum stay
The Wentworth 1 Premiere Suites is thrilled to offer walk-in ready, fully furnished short-term apartment rentals at the new The Wentworth 1 located in the community of Rockingham which is a suburban district that is home to Hemlock Ravine Park, where looped hiking trails wind through woods and around a heart-shaped pond. Overlooking the Bedford Basin waterfront, and close to the Mount Saint Vincent University campus, neighbourhood dining options include Chinese restaurants, family eateries, and gourmet grocery shopping and bistro.
Our two-bedroom, two-bathroom executive short-term apartment rentals feature six stainless steel appliances, quartz countertops, air-conditioning; in-suite laundry and secure underground parking (if required). The fitness facility features state of the art equipment from Techogym. Discover your perfect executive short-term apartment rental in Halifax and envision yourself relaxing into a fully furnished short-term rental that is within easy walking distance to shopping, schools, parks, trails, public transit and all the amenities of Halifax and Bayer's Lake. At The Wentworth 1, your temporary housing is minutes away from the major commercial and cultural hubs, restaurants, and shops of Bayer's Lake and downtown Halifax.
If you are traveling for work or relocating your family, we have the perfect corporate stay solution in Halifax for you that provides direct routes to regional headquarters for many financial institutions; as well as Halifax's fastest growing industries such as Irving Shipbuilding and The Centre for Ocean Ventures & Entrepreneurship (COVE).
For those unexpected temporary or emergency housing needs, The Wentworth 1 is less than 10 kilometers from Victoria General Hospital and IWK Health Centre which will offer peace of mind.
Whatever reason you are looking for short-term rental apartments in Halifax, the many amenities and features at The Wentworth 1 are sure to meet your needs.
House Rules
Check In: anytime after 3 PM
Check Out: anytime before 10 AM
30 nights minimum stay
No smoking
The Space
Amenities
Elevator
Gym
Allows Children
Elevator
Gym
Allows Children
Close By
ATM
Bar
Coffee House
Dining
Supermarket
In the Area
Cinema
Gas Station
Metro Station
Public Pool
Walking Trails
Shopping Centre
Waterfront
Take a Tour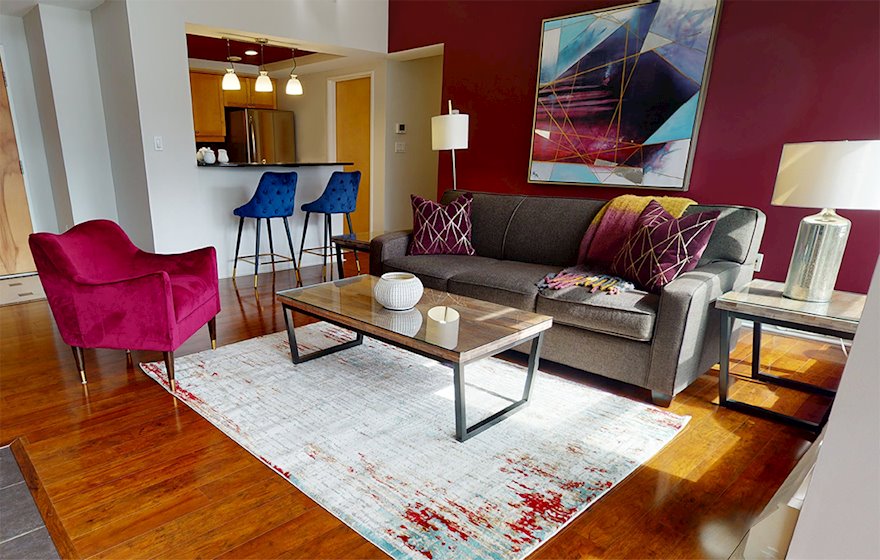 Life in Halifax
Uncover all this city has to offer! Get a glimpse of local history and culture, explore top attractions, and plan your next stay with us.
Explore Halifax