Water Street
156 Water Street, St John's, Newfoundland and Labrador
1 bedrooms
1 bathrooms
Up To 3 Guests
3 nights minimum stay
Make yourself at home, and experience life in the heart of downtown St. John's. Premiere Suites is pleased to offer short term rental apartments for all of your lodging needs. Located in the unique and quaint downtown core, these 1 bedroom fully furnished suites are newly renovated, including ceramic and laminate flooring, modern appliances, electric fireplaces, mini-split heating and air conditioning and quality furnishings. Outfitted with amenities such as in-suite laundry, fully equipped kitchens, and tall windows allowing an abundance of natural light to enter, our executive suites will surely make you feel at home.
When staying in one our executive apartment rentals, you will find yourself on the doorstep of the diverse boutique shopping downtown St. John's is known for, including local favourites Sooley Designs and Home on Water. Be sure to check out the Downtown St. John's Pedestrian Mall in the summer months for sidewalk sales, and outdoor dining. Sit down to a gourmet meal at Oliver's Restaurant, right downstairs, or head across the street to Cojones Tacos & Tequila for some delectable Mexican food.
If you find yourself in need of business, vacation stays, relocation or emergency housing, our executive Water Street suites will be sure to suit your needs. We offer 24/7 support, pet friendly options and all the amenities of home, our fully furnished, short-term rentals are sure to make your time away from home, feel like home.
House Rules
Check In: anytime after 3 PM
Check Out: anytime before 10 AM
3 nights minimum stay
No smoking
The Space
Amenities
Close By
ATM
Bar
Coffee House
Dining
Dog Park
Gas Station
Hospital
Metro Station
Public Pool
Supermarket
In the Area
Take a Tour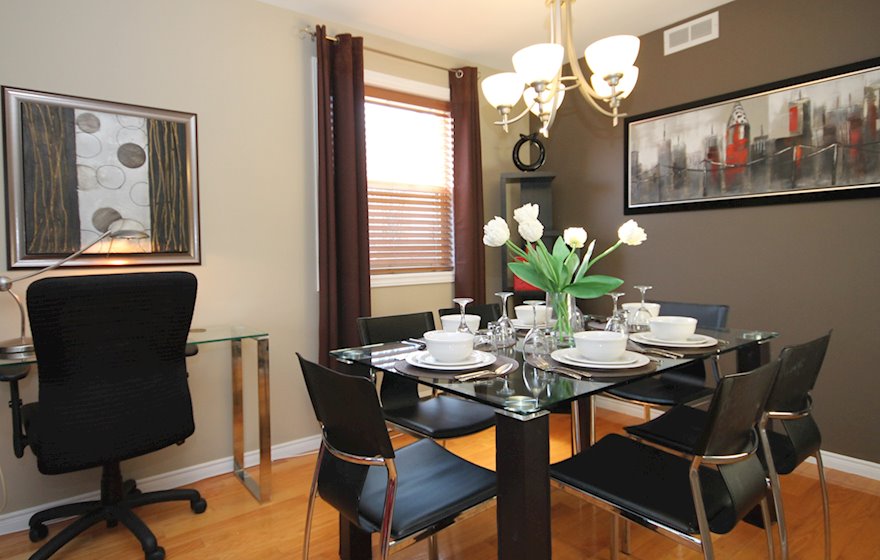 Life in St John's
Premiere Suites is Canada's largest provider of extended stay residences, boasting several exquisitely furnished apartments and condo rentals located
Explore St John's