59 Harvey Road
59 Harvey Road, St John's, Newfoundland and Labrador
2 bedrooms
2 bathrooms
Up To 4 Guests
3 nights minimum stay
Rustic charm with modern elements brings this executive short term rental to life! 59 Harvey Road will surely make your stay in St. John's exceed your expectations. With this executive fully furnished two-bedroom home, character is the main feature. Outfitted with a stone fireplace in the dining room, and cozy loft overlooking the main floor, this executive suite is picture perfect. Hardwood floors, exposed wood beams, and an abundance of natural light make this short-term rental appealing to all who stay. Picturesque views of beautiful downtown St. John's from your personal balcony will provide you the opportunity to witness the first sunrise in North America, every morning.
Centrally located to a multitude of attractions, Harvey Road is within walking distance to many of the fine establishments St. John's is known for. A short 2-minute walk will bring you St. John's Famous Ches's Fish & Chips, where you can take in a taste of Newfoundland. Would you like to immerse yourself in art and history, The Rooms is a 5-minute walk from your doorstep. Bringing to life the history and artifacts of a past life, The Rooms is a must see for anyone visiting St. John's. Why not head towards the heart of St. John's and see what downtown St. John's has to offer. With restaurants and boutique shops all within walking distance, you will certainly enjoy your stay with Premiere Suites St. John's.
When staying in our executive short-term rentals, you will find all the amenities you could look for. In suite laundry, full kitchen, and quality furnishings await your stay with Premiere Suites St. John's. If you find yourself in need of emergency housing, our executive Harvey Road suites will be sure to suit your needs. 24/7 support, pet friendly options, our fully furnished, short-term rentals are sure to make your time away from home, feel like home.
House Rules
Check In: anytime after 3 PM
Check Out: anytime before 10 AM
3 nights minimum stay
No smoking
The Space
Amenities
Jacuzzi
Allows Children
Parking - Outdoor
Jacuzzi
Allows Children
Parking - Outdoor
Close By
ATM
Bar
Coffee House
Dining
Dog Park
Gas Station
Hospital
Metro Station
Public Pool
Supermarket
In the Area
Take a Tour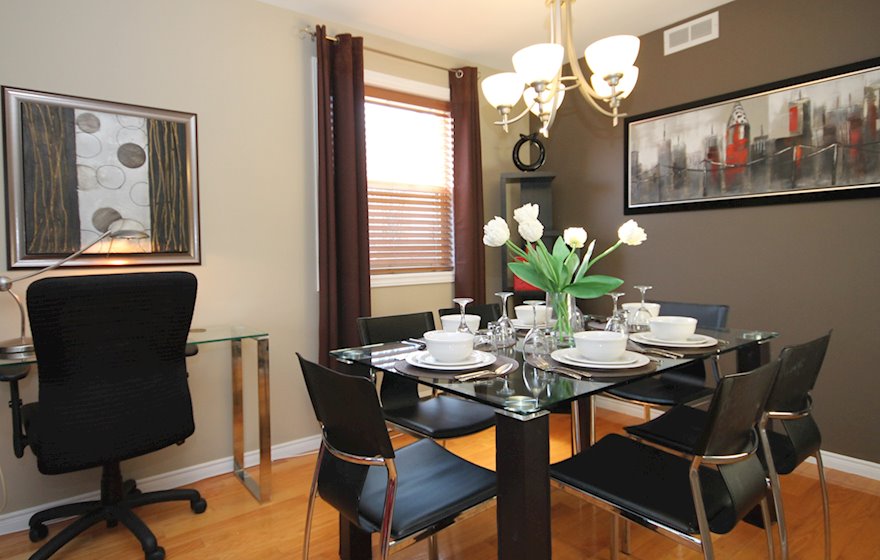 Life in St John's
Uncover all this city has to offer! Get a glimpse of local history and culture, explore top attractions, and plan your next stay with us.
Explore St John's