Maple
1583 Hollis Street, Halifax, Nova Scotia
Studio from $169.00
1 chambre à partir de$156.00
2 chambre à partir de$189.00
Studio, 1 & 2 chambres
1,2 & 3 salles de bain
Permet 4 Invités
Animaux acceptés
3 nuits minimum
Maple Premiere Suites is thrilled to enjoy exclusive rights in offering an extensive portfolio of walk-in ready, fully furnished short-term apartment rentals at this flagship, 5 star residence. Maple is one of Halifax's largest rental buildings ever built and is situated in the heart of downtown bestowing beautiful panoramic views of the Halifax Harbour. Our executive apartment rentals at Maple combine both convenience and elegance, with access to 8000 square feet of superior building amenities such as fitness centre, indoor pool, hot tub, social room, and large terrace. You will enjoy the added benefit of not having to leave the complex for a fabulous meal at The Mercantile Social, a quick coffee from La Ville Caffeine Bar, or grab some fresh baked goods, produce or charcuterie from Arthur's Urban Market to prepare in the comfort of your fully equipped kitchens.
Maple's environmentally sustainable and unique design features natural maple wood finishes, alluring stone surfaces, stainless steel appliances, in-suite washer and dryer, air conditioning and large open concept units. Premiere Suites is proud to offer pet-friendly executive suites with access to 24-hour concierge service for both short term and long term furnished rentals in Halifax. If you are traveling for work or relocating your family, we have the perfect corporate stay solution in downtown Halifax for you that provides direct routes by car, ferry, and transit to regional headquarters for many Financial institutions; as well as Halifax's fastest growing industries such as Irving Shipbuilding and The Centre for Ocean Ventures & Entrepreneurship (COVE) whose primary goal is to support ocean technology commercialization. This centre is the home to local and global ocean technology businesses, researchers, and marine-based businesses that support the ocean sector.
Discover your perfect executive short-term apartment rental in historic downtown Halifax and envision yourself relaxing into a fully furnished short-term rental, with the Halifax Harbourfront at your front door and the vibrant city of Halifax at your back. At Maple, your temporary housing will have you within a 5-minute walk to restaurants such as McKelvie's; The Old Triangle Irish Alehouse; The Bicycle Thief and The Wooden Monkey. Maple is also the perfect, central location for vacation rentals in Halifax. Take the 15-minute walk or 4-minute drive to visit the fortress of Citadel Hill, Halifax Public Gardens and the unique shops on Spring Garden Road. Point Pleasant Park where you will find beautiful trails, fort ruins, a historic tower & a swimming beach is less than a 10-minute drive; and no visit to Nova Scotia would be complete without a drive to visit Peggy's Cove or our many other famous beaches and villages.
Règles de la maison
Arrivée: 15h
Départ: avant 10h
3 nuits minimum
Interdiction de fumer
Espace vital
Agréments
Accepte les animaux
Ascenseur
Gymnase
Bain tourbillon
Buanderie dans la suite
Jacuzzi
Concierge sur place
Stationnement sur place
Salle de fête
Piscine
Lit queen
Télévision intelligente
Vues
Wifi
Espace de travail
Bike Storage
Enfants autorisés
Rooftop Patio
Accepte les animaux
Ascenseur
Gymnase
Bain tourbillon
Buanderie dans la suite
Jacuzzi
Concierge sur place
Stationnement sur place
Salle de fête
Piscine
Lit queen
Télévision intelligente
Vues
Wifi
Espace de travail
Bike Storage
Enfants autorisés
Rooftop Patio
Close By
Guichet automatique
Bar
Cinéma
Café
Salle à manger
Station service
Hôpital
Station de métro
Piscine publique
Supermarché
Sentiers de randonnée
Centre commercial
Bord de l'eau
In the Area
Faire un tour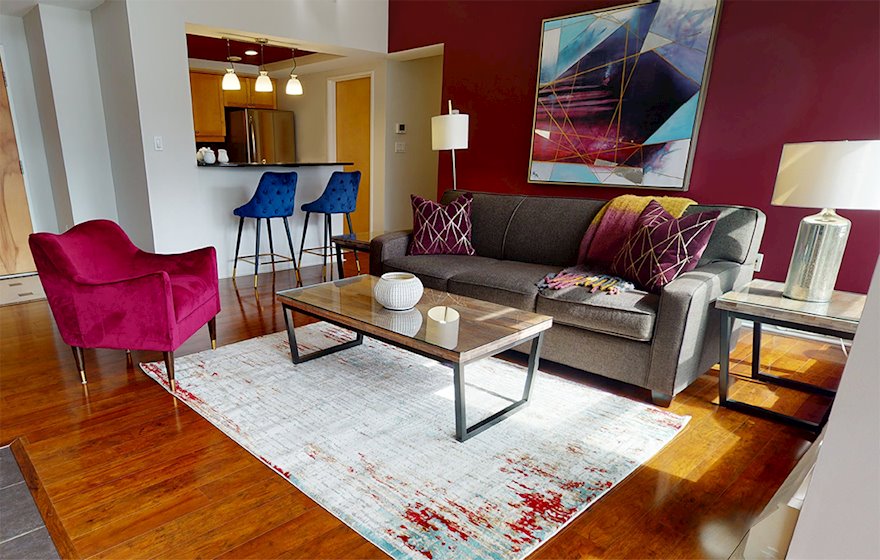 La vie à Halifax
Premiere Suites is Canada's largest provider of fully furnished executive rentals, extended stay suites, and month to month rentals, boasting several
Explorer Halifax