Parsons Landing
350 Parsons Creek Drive, Fort McMurray, Alberta
1 bedrooms
1 bathrooms
Up To 3 Guests
Pet Friendly
7 nights minimum stay
Enjoy the peace and privacy of Parson's Landing, the perfect property for when you are in town for business for the short or long term. Parson's Landing is located in the Timberlea area of Fort McMurray and is one of two major housing developments on the north side of Fort McMurray. Downtown Fort McMurray is just minutes away and amenities such as a grocery store, gas station and restaurants are right across the street. From every aspect, Parson's Landing is a great choice for a rental. When work or travel is on the agenda, you have fast access to Highway 63 that heads north to the nearby oil sands and south to the Fort McMurray Airport.
Offering one bedroom suites, each one includes spacious, fully equipped kitchens with breakfast bars and a separate dining space. The bright living rooms have everything you need to relax and are furnished with leather couches. Each suite also has access to its own balcony or patio. The bedrooms have queen beds and ample closet space Tastefully decorated and fully-furnished, Parson's Landing is a great place to relax in at the end of the day.
A hard day's work can make your down time so much more pleasurable, and Fort McMurray allows for everyone to experience many of the perks of living in the Great White North. From fishing, canoeing, kayaking, and golfing in the summer, to snowmobiling, ice fishing, snowshoeing, and skiing in the winter, you will become a true outdoorsperson before you leave. It is also home to the country's largest recreational facility, MacDonald Island Park. With indoor golf, fitness programs, outdoor sports recreation – even an indoor climbing wall – there is an activity for everyone.
House Rules
Check In: anytime after 3 PM
Check Out: anytime before 10 AM
7 nights minimum stay
No smoking
The Space
Amenities
Allows Pets
Elevator
Games Room
Parking On Site
Allows Children
Allows Pets
Elevator
Games Room
Parking On Site
Allows Children
Close By
ATM
Bar
Coffee House
Dining
Gas Station
Supermarket
In the Area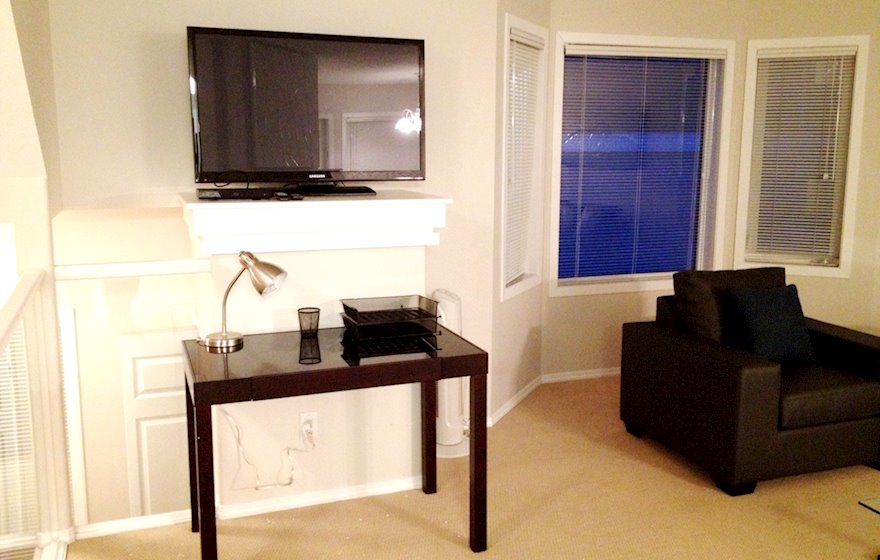 Life in Fort McMurray
Premiere Suites is Canada's largest provider of move-in ready extended stay executive suites, boasting several exquisitely furnished apartments and co
Explore Fort McMurray