Best Places to Experience Fall in Ontario While Renting Short Term
Posted on Monday, October 25 2021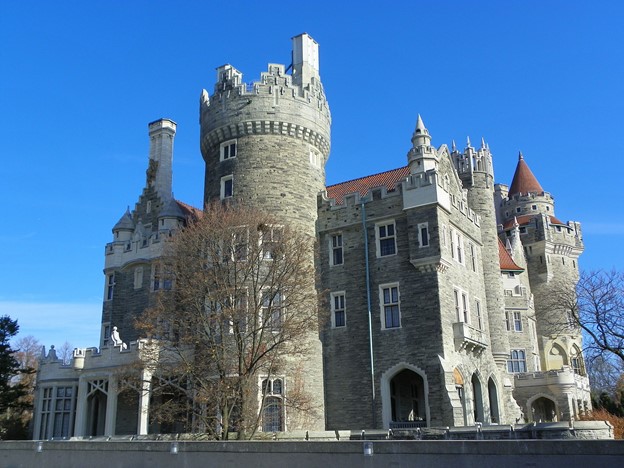 Are you planning an extended stay to the Toronto area this fall? You've chosen the best time of year to visit. Fall in Ontario is a delight to the senses you won't want to miss.
But do you want to know what type of accommodations are best suited to your needs?
Comfort is a primary concern if you expect to stay for longer than a month. Hotels are great for short stays, but they usually don't offer the comforts of home.
Coming to a new place to live for a short period of time doesn't mean you have to give up a lifestyle you enjoy living. Besides, corporate housing now offers you a wider range of choices than ever before.
Continue reading for your best short-term rental options when traveling in Ontario.
What is Corporate Housing?
It's first important to understand the new world of business travel. Corporate housing provides living space in a range of sizes. There are other short-term rental options in Ontario, but they are not all based on the same criteria.
The difference is that corporate housing rentals follow a set of established rules and regulations. With corporate housing, you can rest easy knowing your temporary home is safe and insured.
Now, all you need to do is choose the best short-term rental options for your stay in Toronto.
Find Your Short-Term Home
Short-term rental periods range from one month to a year. Unlike most hotels, your rental will have kitchen amenities and more. In addition, your corporate rental comes furnished and stocked with household items for you to use. More living space is another key feature here.
Professional corporate rental providers in Toronto will discuss your needs with several listings. With their help, you can choose between housing styles and locations for your home away from home.
Toronto is one of the best places in the world to enjoy a short-term apartment rental. Enjoy your space and the comfort of dining in when you want to unwind.
The Best of City Life
Living in downtown Toronto offers you a wealth of attractions. Getting around the city is easy with the transit system and there are plenty of hired ride options. Every district in this vibrant city puts you close to a popular attraction.
But where to go? Toronto is famous for its theater district and its multiculturalism. There's plenty to see and do.
While you're staying in Toronto, there are several eclectic neighbourhoods for food lovers. Kensington Market and Chinatown are steps away. St. Lawrence Market also offers a food experience you'll never forget. As well, Danforth Avenue is famous for some of the best Greek cuisine in the city.
There's plenty to see and do in Canada's largest city. Casa Loma is a favourite attraction for its architecture and grounds. The 19th-century castle also has a fantastic view of the city below. Rather stay by the water? Take the ferry boat to Centre Island and walk the luscious grounds with a harbor view.
Suburban Alternatives
If you prefer quieter and more spacious surroundings, there are lots of choices. Go west along the shore of Lake Ontario and you will find short-term rental options of all sizes. You will also find outdoor activities in Ontario close by.
From your suburban condominium or house, the Niagara Region is about an hour's drive. Take your own car or go by coach on a tour of Ontario's vintage wineries.
While in the area, you'll want to visit Niagara-on-the-Lake. This historic town was the site of the War of 1812's fiercest battles and the home of Fort George. Today, this quaint village is a favourite stop for boutique shoppers.
Travel north of Toronto to Markham and you're that much closer to cottage country in Ontario. Many of the best freshwater lakes in the world are only an hour away by car. Whichever direction you chose, you will be living in the colourful splendor of fall in Ontario.
East of Toronto, the waterfront features the Scarborough Bluffs, a rocky cliff edge that stretches for ten miles along the shore of Lake Ontario. Here you'll find the Toronto Zoo, with animals from Africa, Australia, the Americas, and more!
Fall In Ontario
Many of the top Ontario attractions are a day's trip from wherever you chose to stay short-term. At this time of the year, the fall leaves are one of the biggest draws to the area.
West of the city, the Niagara Escarpment stretches northward to the Bruce Peninsula. Anywhere along the 800 kilometre Bruce Trail, the glory of turning leaves are on full display.
Take a weekend getaway to Tobermory at the tip of Georgian Bay, or take a 60-minute drive to Rattlesnake Point. Once there, a lookout on the escarpment peak will offer you a wondrous array of fall colours.
Drive east of Toronto and you will find the Thousand Islands region. Bordering the United States, this picturesque area sits at the entrance to the St. Lawrence Seaway.
Algonquin Park is less than a day's travel to some of the best outdoor activities in Ontario for campers and naturalists. As one of Canada's National Parks, Algonquin is home to moose and other unique wildlife.
Live the Ontario Life
What better way is there to enjoy fall in Ontario than traveling its expanse? Your choice to visit during the fall season will be rewarding. Staying in the Toronto area gives you all these attractions at your doorstep.
So, why not choose that doorstep from a fully furnished short-term apartment rental that has exactly what you have in mind?
Give us a call and find your dream home away from home today. Ontario fall colours are waiting to welcome you.
Tags