Work from Anywhere While Experiencing Canada
Posted on Tuesday, June 13 2023
Looking for a way to refresh and recharge without going too far? Perhaps you want to explore different parts of Canada? Bleisure, also referred to as a "workcation," is a rising trend among business travellers. It involves adding a few extra days to a business trip for personal leisure. These additional days allow travellers to further explore the destination, unwind, recharge, or even dedicate time to catch up on work more relaxedly.
Bleisure or workcations have become increasingly popular in recent years and for good reason. With Premiere Suites, we can help you work from home and enjoy all that Canada offers. Gone are the days when you must choose between work and travel. With us, you can experience different cities for a month at a time while working from home, immersing yourself in local culture, and exploring the natural beauty of Canada.
Premiere Suites offers fully furnished temporary residences with all the amenities you need for a relaxing bliesure trip. So why not take advantage of this opportunity to experience your own backyard?
Here are some of the ways our suites can make your workcation more comfortable:
1. Dedicated Workspace
Our suites are designed to make your workcation as comfortable and productive as possible. That's why each suite comes equipped with a designated workspace and wireless high-speed internet, allowing you to work comfortably from home.
You'll have everything you need to stay connected and productive during your stay.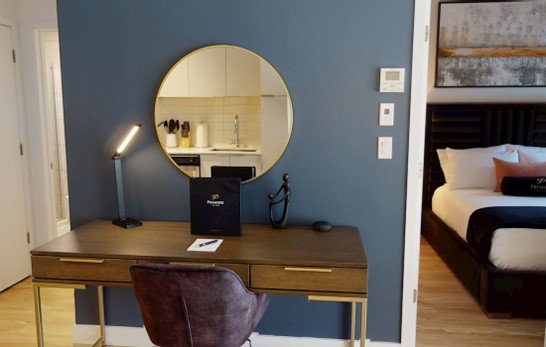 2. Comfortable Furnishings
We understand that a relaxing workcation requires a comfortable atmosphere. That's why at Premiere Suites, all our suites are fully furnished with modern and comfortable furnishings to make your stay as enjoyable as possible.
You'll have access to all the comforts of home, without any of the hassle or upkeep.
3. Fully Equipped Kitchen
We understand that one of the best parts of being on vacation is trying new restaurants and local cuisine. However, constantly eating out can add up and become tiring. That's why all our suites come with a fully equipped kitchen, so you can cook your own meals and save money.
Whether you want to try a new recipe or make a late-night snack, you'll have everything you need right at your fingertips.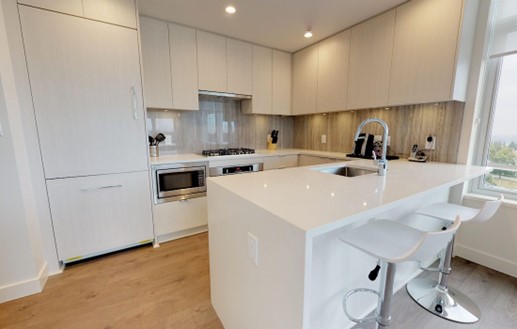 4. Amenities
Looking for ways to stay active or unwind during your workcation? Premiere Suites has got you covered. Our select properties feature fitness centers with modern exercise equipment, swimming pools, hot tubs, and more. Whether you need to take a break from work or sightseeing, you can take advantage of these on-site amenities and feel refreshed in no time.
At Premiere Suites, we understand the importance of a relaxing and worry-free workcation. That's why we offer housekeeping services once every two weeks and in-suite laundry facilities. You can enjoy your workcation without the added stress of cleaning or laundry, and simply relax and unwind.
5. Great Locations
Premiere Suites is Canada's largest and most trusted national provider of temporary accommodations with over 1,300 fully furnished suites in 38 major cities across the country. Our suites are thoughtfully located in some of the best neighbourhoods, providing the perfect opportunity to explore and experience all the city has to offer.
From the finest restaurants and shops to beautiful parks and attractions, our suites are in the ideal location to make the most of your workcation. Whether you're looking to indulge in the local culture or simply take a relaxing stroll through the neighbourhood, you'll be in the perfect location to do so.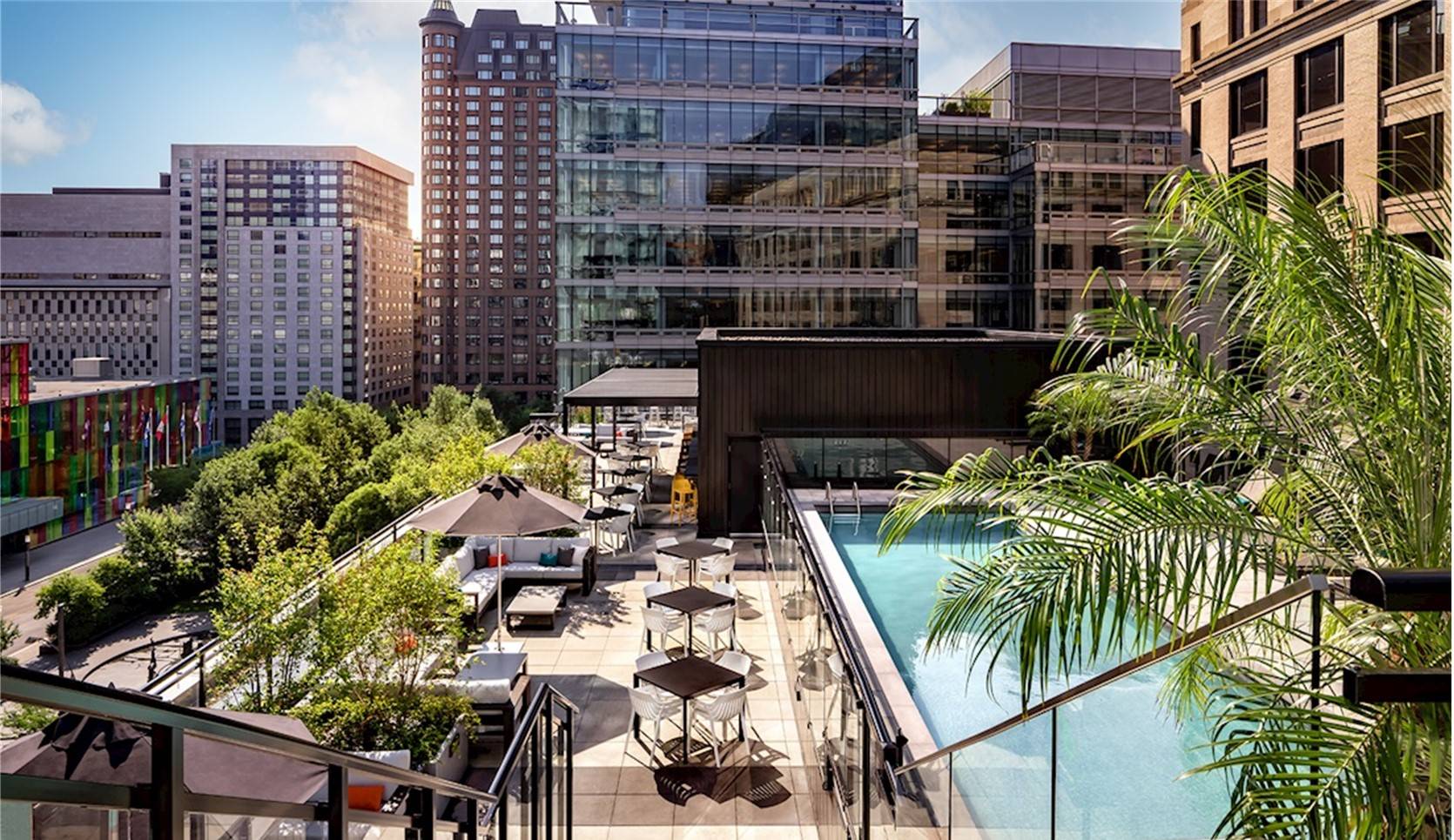 Why not change up your routine and treat yourself to a workcation with Premiere Suites? Experience the beauty of Canada while working from your temporary home away from home.
With a variety of fully furnished accommodations to choose from, ranging from cozy one-bedroom suites to spacious three-bedroom apartments, we have something to suit every need and preference.
Contact us today at 1.888.575.7808 or personal.solutions@premieresuites.com to learn more about our flexible booking options and how we can help you plan your next adventure.
Tags
Bliesure, housing Temporary Workcation,