Unique Things to Do in Toronto During a Long Term Stay
Posted on Wednesday, October 20 2021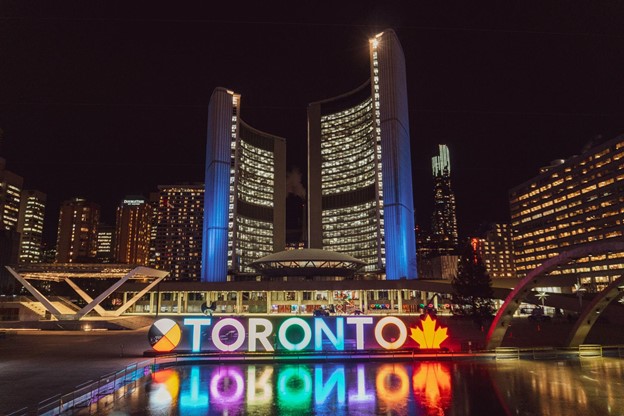 According to Far and Wide, Toronto is the 16th most liveable city in the world. It's also the biggest Canadian city by population with tons of things to do.
If there is anywhere in Canada that warrants staying a few months to explore like a local, it's Toronto.
Making this city your base for a long-term stay means you'll have access to all the top tourist attractions but you can venture off the tourist trail, too. Most importantly, you'll have the opportunity to discover what makes this city such a special place to live.
Need some inspiration? Here are some of the coolest, unique things to do in Toronto that you should see during a longer stay.
Check Out the Quirky Museums
Toronto isn't short of museums. Some of the top museums in Toronto include the Royal Ontario Museum (ROM), the Hockey Hall of Fame, and the Art Gallery of Ontario (AGO).
If you're sticking around for a few months, you'll have time to check out the quirkier museums too.
Could you top Carrie Bradshaw with your love of shoes? If so, you should check out the Bata Shoe Museum. It houses the world's largest collection of shoes and you can learn about the history and stories behind them, too.
The Toronto Dominion Gallery of Inuit Art also offers a fascinating insight into Aboriginal culture. This is something you should do on any trip to Canada if you're from overseas.
Other quirky museums and exhibits to visit are Mackenzie House, Casa Loma, and the MZTV Museum of Television.
Head to the Toronto Islands
The Toronto Islands are much closer to the city than you may think. They're only a 15-minute ferry ride from downtown across Lake Ontario and you can walk between them all.
They are the ideal place for several outdoor activity options. You can cycle, run or go for a stroll and enjoy the impressive Toronto city skyline.
There are three islands in total: Ward Island, Center Island and Hanlan's Point. Center Island has a fairground and tons of other amenities, including a clothing-optional beach if that's your thing.
Watch the Best New Movies at TIFF
The Toronto International Film Festival (TIFF) is one of the top film festivals in the world. At this event, you can go celebrity spotting and see some amazing new movies before their official release.
If you're a movie buff, you have to stay in the city during the 11 days in September when the event is on.
But even if you aren't in Toronto during the festival, you can still enjoy some of the fantastic movie theaters in the city. TIFF Bell Lightbox occupies the bottom chunk of Festival Tower and screens the best new releases year-round.
The Hot Docs Ted Rogers Cinema in the Annex neighbourhood is also a great theatre and one of the best things to do in Toronto that locals love.
Take a Day Trip to Niagara Falls
There are plenty of cool day trips from Toronto that are perfect for those staying for a few months. Visiting Niagara Falls is a must because it's so easy to visit and the Horseshoe Falls are epic. The journey is only two hours by direct bus or train from Toronto.
Visiting Niagara Falls on the Canadian-US border is best witnessed from the Canadian side (most people agree). But you can cross the Rainbow Bridge to visit the USA for a couple of hours if you want. Remember to bring your passport!
Keep Your Eyes Peeled for Fun Visual Treats
Every city worth visiting has awesome street art, and Toronto makes it very easy to find by naming one of its streets "Graffiti Alley." This street spans three blocks and is completely covered in the most psychedelic and skillful street art you've ever seen.
It does get a little busy at certain times, but if you're staying in Toronto for a few months, you'll have plenty of opportunities to return for those Instagrammable shots. Other places for great street art in Toronto include Underpass Park, Keele Wall and The Reclamation Project.
And there are other pieces of artwork you should look out for while walking around Toronto. To help stop vandals destroying the neighbourhood watch signs, artist Andrew Lamb created new fun ones. He designed them with comic book characters and pop culture icons. So, when you see a neighbourhood watch sign, you can say hello to Buffy, The Hulk, or Yoda before you keep walking.
Drink at Toronto's Top Craft Breweries
It seems like every North American city has a phenomenal craft brewery scene and Toronto is no different. Make it your mission during your long stay to visit each one and decide which is the best. Here are some you should check out:
Bellwoods Brewery
Blood Brothers Brewing
Left Field Brewery
Halo Brewery
Bandit Brewery
Left Field Brewery might be one of the most unique breweries in Toronto as all their beers have baseball-inspired names.
Shop at Unique Stores and Markets
Toronto has too many cute vintage boutiques and antique stores to list. Luckily, if you head to the Kensington Market and Queen West neighbourhoods in Downtown Toronto, you'll find all the best ones.
One unique store you should 100% visit during your time in Toronto is Monkey's Paw bookstore. This weird and wonderful store splits its stock into four categories: absurd, arcane, beautiful and macabre. If you don't know what to buy, pay $3 and their vending machine will select a second-hand book for you.
Don't Miss These Things To Do in Toronto During Your Stay
One of the best things about visiting Canadian cities like Toronto for a longer stay is that you'll never get bored. No matter your interests, abilities or needs, there are plenty of things to do in Toronto that deserve exploring.
Another great thing about staying in Toronto longer is getting access to long-stay discounts. We offer monthly rentals all over the city for families, professionals and anyone looking for a fully furnished short-term apartment for a couple of months.
Check out our suites to find your perfect accommodation in Toronto.
Tags
long-term-stay things-to-do Toronto