Things to know about executive corporate housing rentals in Toronto
Posted on Friday, July 29 2022
Things to know about executive corporate housing rentals in Toronto
As a working professional in Canada and North America, the chances of you crossing paths with Toronto are never too far-fetched. Toronto is the business capital of Canada and a hub for a slew of industries such as financial services, technology and entertainment. Looking for temporary accommodation in Toronto can be a challenge for individuals who don't have the time to look for housing, and need something convenient and comfortable. Executive corporate housing offers professionals affordable, furnished and ready-to-move-in units so they can focus on their work responsibilities and enjoy a city as lively as Toronto.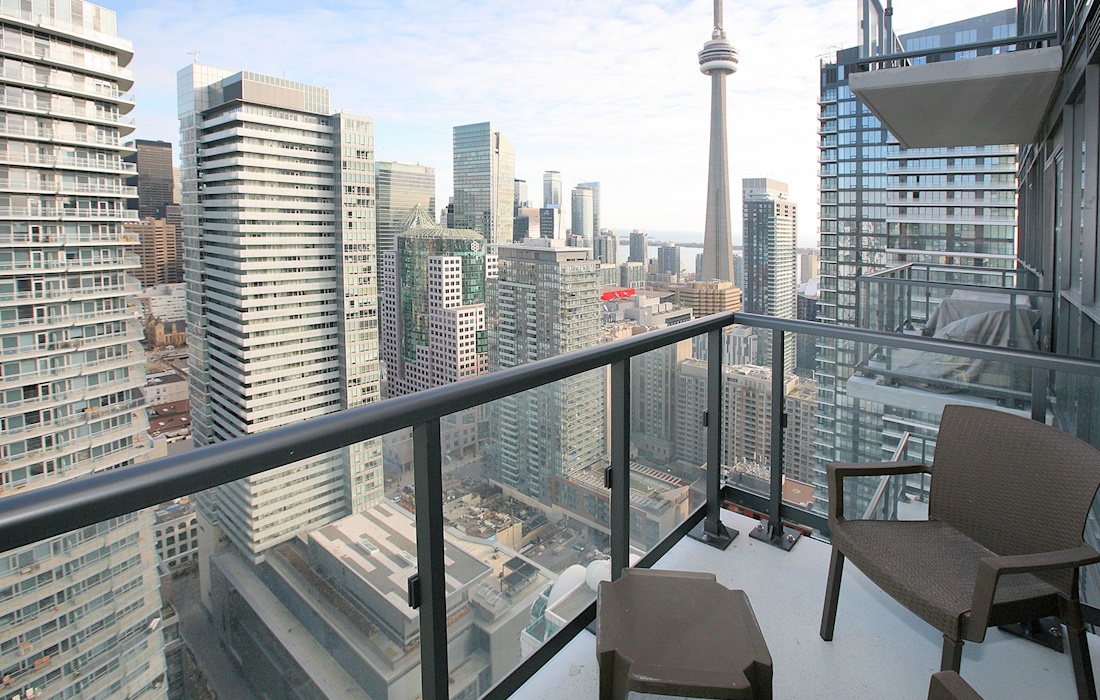 Executive corporate housing in Toronto
Corporate housing is also known as corporate home rentals, short-term rentals, executive apartments, corporate apartments, serviced apartments, or temporary housing. The duration of accommodation in corporate housing usually spans a few months and can extend up to a year. They are typically located in apartments and condominium units and are fully furnished beyond the level of basic furniture or hotel furnishing. Corporate apartments are vastly cheaper than hotel rooms and are all-inclusive–cable TV, utilities, high-speed Internet and other amenities are included in the rental costs. Renters are mostly business travelers working with remote clients, assigned to temporary projects, or are relocated employees.
Professionals who use corporate home rentals
With Toronto as an epicentre of commerce, culture and entertainment, people move to the city for a myriad of reasons. Executive corporate housing in Toronto is specifically popular among the following professionals:
Performers and film crews
Freelancing programmers
Project managers
Financial auditors
Energy exploration workers
Management consultants
Stationed military service and diplomatic workers
Medical researchers and travel nurses
Executive apartments are not exclusive to working professionals. The convenience of corporate housing appeals to anyone looking for a temporary home that is not a hotel room, or shared accommodation with someone they don't know well or know at all.
Benefits of corporate home rentals
The Corporate Housing Providers Association reports that 40% of long-term rentals are occupied by relocated employees. Relocation has become increasingly common with the hyper-globalized nature of the economic landscape. Finding accommodation can be overwhelming for relocated professionals who find themselves expected to adjust to a new city, show up to work and find a new home all at the same time. In this circumstance, corporate home rentals give individuals who are in transitory phases in their lives plenty of flexibility. Whether they are testing out a neighborhood or still on the fence about a position they recently took, there is plenty of leeway since renters are not locked into a lease agreement.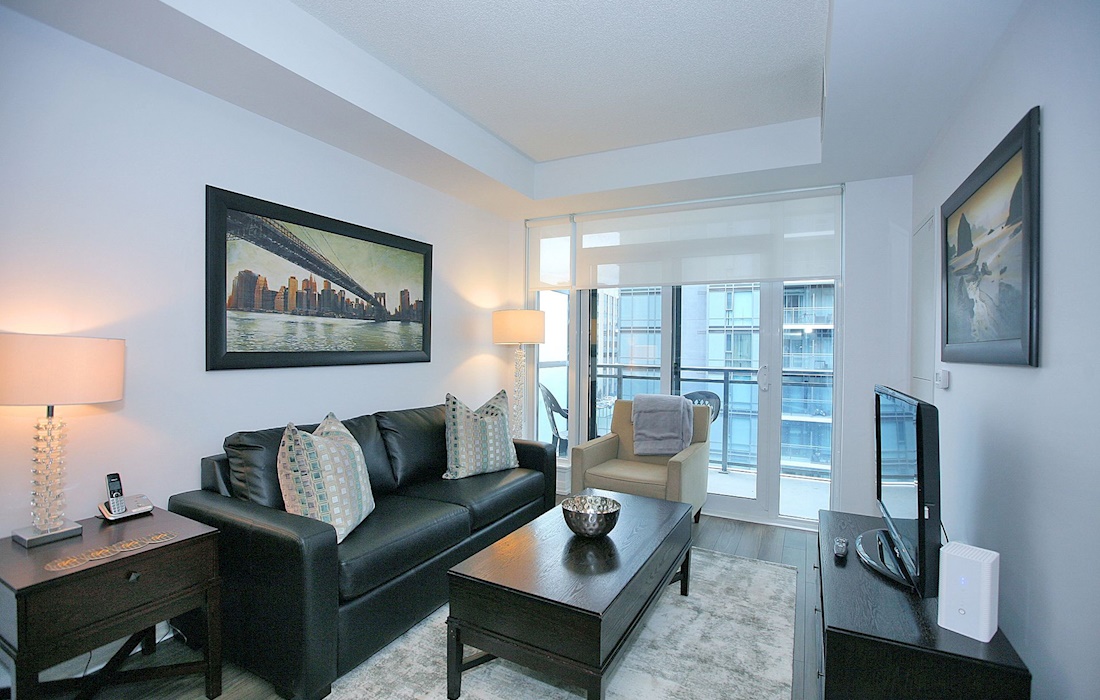 Corporate rentals are often located near the commercial areas of the city, providing another level of convenience for anyone looking for an easy commute to work. They also save residents the hassle of furnishing the kitchen and the financial burden of ordering take-out or dining in restaurants. The kitchens are fully equipped with appliances for renters to make a home-cooked meal giving them a semblance of comfort in their new abode.
Facilities in our corporate housing in Toronto
Premiere Suites provides accommodation for travelers coming to Toronto and looking for flexible temporary housing, that meets their individual needs, is equipped with amenities and is operated by an accredited and experienced provider. Business travelers form a huge chunk of our clientele who enjoy top-notch facilities that help them maintain work productivity while also feeling at home:
Fully furnished to the last detail
Ample options in terms of neighborhoods, apartment sizes, and budgets
Security and privacy
Availability of 24/7 support staff
Housekeeping
No risk short-term rental agreements
Pet-friendly suites
WiFi, basic cable and local calls
Some of our properties also include access to fitness centers, swimming pools, saunas, BBQs and meeting rooms.
Value and privacy
Staying at a hotel can have its luxuries, but it does have its shortcomings. It is not practical for long-term stay as you don't have a fixed or long-term address. For affordable hotel rooms, you also don't have plenty of space, specifically a dedicated workspace. Nothing in the hotel room really belongs to you, and it never feels quite like home. .. Especially for stays that go beyond weeks, it can start to become tedious and financially straining. Executive housing at Premiere Suites offers tremendous value in terms of the rates you pay per night, as well as sparing you expenses typically incurred when staying at hotels, such as dining out, making calls, laundry and in-suite entertainment.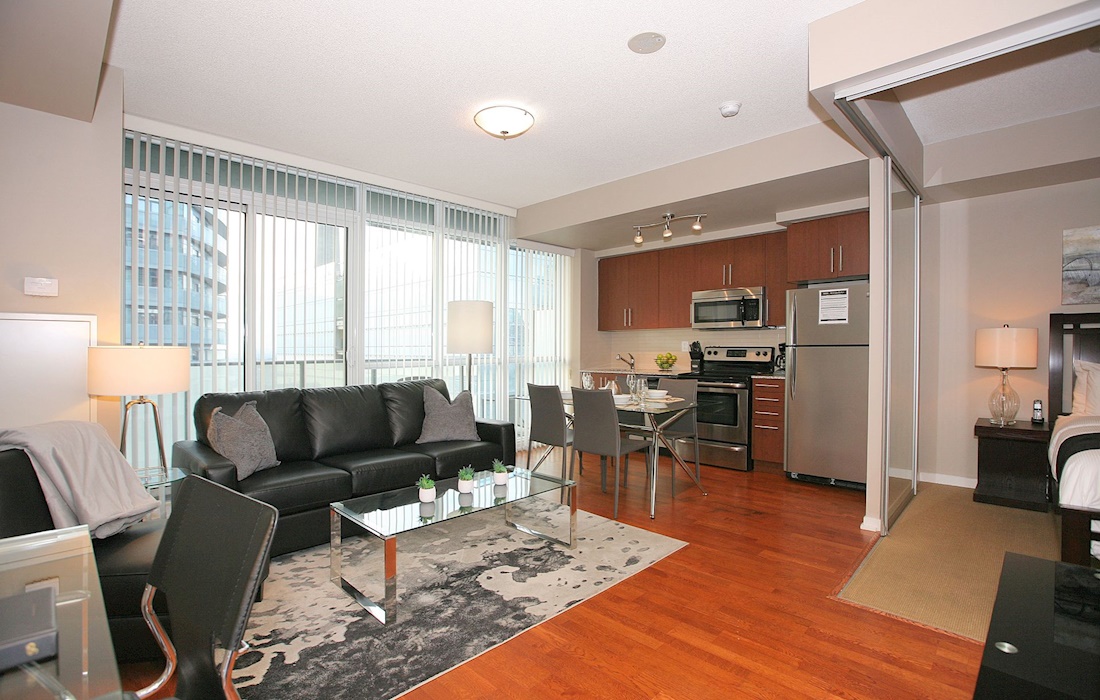 Comfort with convenience
Premiere Suites provides housing options that are conveniently located across Toronto in central, high-demand locations. Whether it's in proximity to corporate heavy areas, grocery stores, transportation systems, or any neighborhood that you have in mind, you will most likely find a spot that matches your preferences. Our suites also come with a dedicated workspace. You won't need to set up your own office space. They are all designed for you to quickly adjust to your new environment and focus on the goals of your trip. Call our community experts today and ask about our Toronto options. Your accommodation in Toronto will be the last thing you'll have to worry about.
Tags