Exciting winter activities to do in Calgary
Posted on Thursday, February 02 2023
When the cold weather arrives in Stampede City, there's no need to run inside, because there are endless winter activities in Calgary to enjoy. Whether you're looking for an indoor adventure, or want to explore the great outdoors, there are plenty of fun options at your doorstep.
Here are our 7 top picks for winter activities in Calgary that will help you turn winter into your wonderland.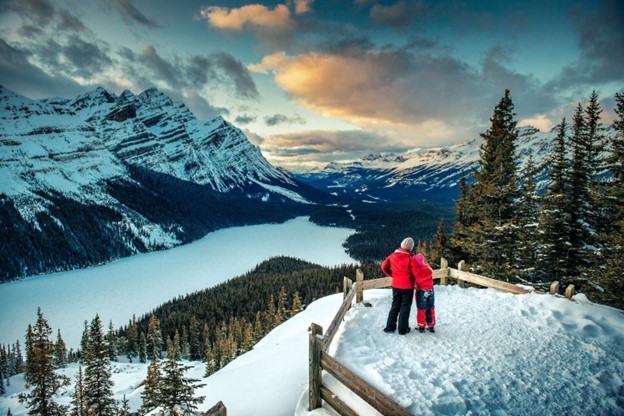 1. Hit the slopes for some downhill skiing & snowboarding
If you love snow and the ski hill is your happy place, then you've made a good decision being in Calgary during the winter months.
inSport is a great option that's conveniently located in the city and is known for hosting the Winter Olympics in 1988. Take your pick between day-to-day lift passes or commit for the full season with a Winter Hill Pass that gives you access during all open hours.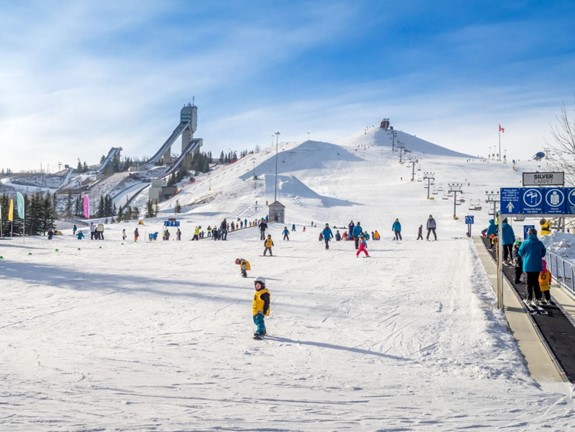 If getting out of town is more your style, then head for the hills and enjoy the Mount Norquay Ski Resort, Lake Louise Ski Resort, or Sunshine Village located in the scenic Rocky Mountains. These tried-and-true resorts are known for their world-class runs that can be tackled by skiers and snowboarders with a wide range of skill levels.
Plus, if you need some help getting equipment for your fun on the hill, the University of Calgary Outdoor Centre offers rentals for beginners and veterans alike.
2. Go tubing with the entire family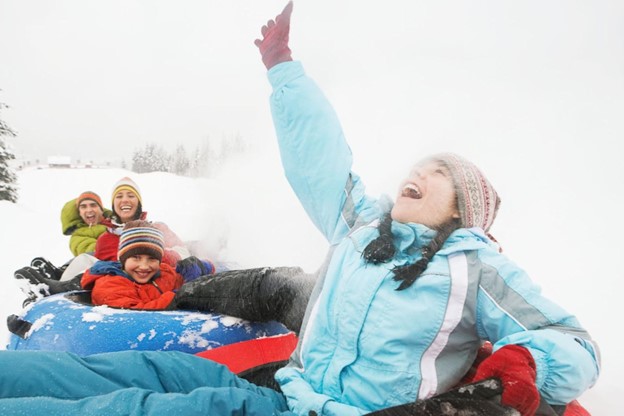 For those who want a family-friendly winter activity, you can't go wrong with winter tubing. If you haven't already had the pleasure, tubing is when you ride soft inflatable inner tubes down a river or snow-covered hill. It's a fantastic and fun activity, and best of all, it doesn't require any experience.
At Calgary's WinSport Tube Park, you can tube to your heart's content. And when you reach the bottom of the hill, their magic carpet will be waiting to bring you back to the top in no time.
The largest tube park in Western Canada, WinSport is easily accessible and has all the amenities you could ever need. If you want to explore more options, the Sunny Tube Park and Mount Norquay Ski Resort offer great alternatives that will have you tubing with beautiful views of the Canadian Rockies.
And if you find yourself returning in the summer months, you can go tubing down the Bow River that's located within the heart of the city.
3. Take to the ice at the Olympic Oval
Ever wondered what it's like to skate like an Olympian? Well, winter in Calgary will give you a chance to find out.
The Olympic Oval will let you test your limits on some of the fastest ice in the world. Another attraction built for the 1988 Olympics, the Oval is now used for public skating whenever it isn't hosting top-level athletes for training and competitions.
Helmets, skates, and 'ice walkers' are all available to rent on site, and at very reasonable prices. The public skating schedule tends to change from week to week, so make sure to check online or call ahead to find a time that works best for you.
4. Tap into local history at Fort Calgary
Calgary has a rich heritage going back to the days of fur trading, the Northwest Mounted Police, and Canada's transcontinental railway. You can learn all about the formation of the city and more when you visit Fort Calgary, a historical site and interpretive centre designed to educate and entertain.
There are even a variety of replica buildings on site, including stores, hospitals, and offices that can take you back in time to see what life was like in the early days of Calgary.
5. Take in the views from the Banff Gondola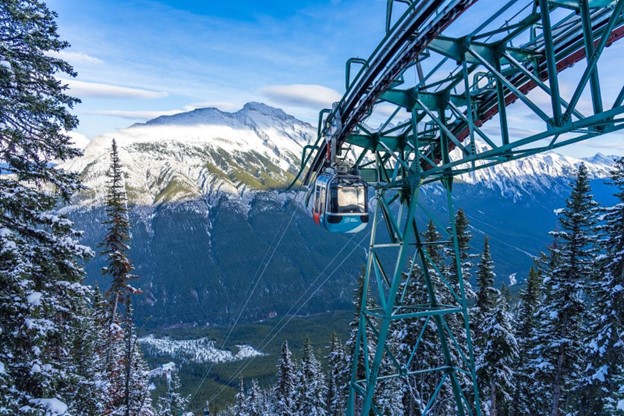 Head 90 minutes outside of city limits and you'll be able to take in scenic views of six mountain ranges from one of Canada's hidden gems - the Banff Gondola. At 7,510 feet of elevation, the summit of Sulphur Mountain provides awe-inspiring views of the Canadian Rockies that simply can't be captured by a photo.
Once there, you'll also have the chance to explore the Sulphur Mountain Boardwalk, eat a meal at Sky Bistro, and enjoy family-friendly fun at the state-of-the-art Above Banff Interpretive Centre. This is the ultimate winter activity for anyone who loves gorgeous sunsets, nighttime stargazing, and the fresh air of the outdoors.
6. Have a howl with Alberta's wolfdogs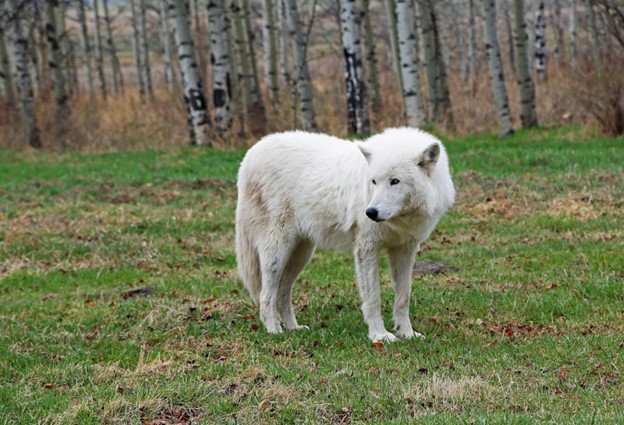 If you've never heard of a wolfdog, you're not alone. Trust us when we say you will be delighted by these wolf-like domestic dogs. But the best way to understand them is to meet them, which you can do at the Yamnuska Wolfdog Sanctuary located less than an hour from Calgary.
When you visit, you will get to tour the sanctuary, learn about what is being done to conserve this unique breed, and speak with wolfdog ambassadors who can answer all your burning questions.
Don't miss your chance to make new canine friends if you're in Calgary during the winter months.
7. Get your blood pumping with some cross-country skiing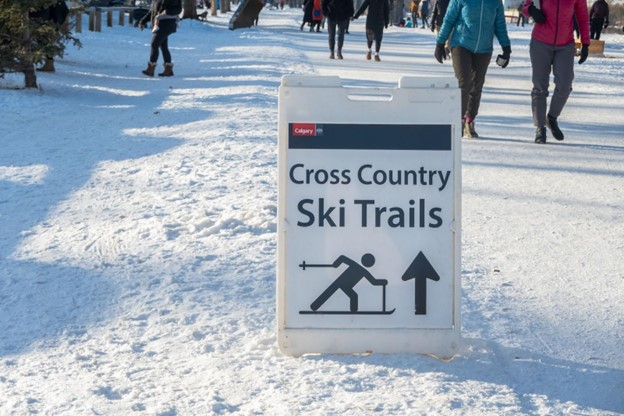 Love to ski but want to ditch the hill? Then cross-country skiing might just be the winter activity you're looking for. Travel just an hour from Calgary and you'll reach Canmore Nordic Centre Provincial Park, where you can ski world-class trails designed for the 1988 Winter Olympics.
With day passes and equipment rentals available, there's nothing to stop you from enjoying the 65+ kilometers of curated trails. Whether you're new to cross-country or have years of experience, all skill levels are welcome to strap in and ski the day away.
There are also a variety of city parks and public trails throughout Calgary where cross-country skiing is permitted. Don't hesitate to visit the University of Calgary Outdoor Centre for all your rental needs while within the city.
Coming to Calgary? If you need accommodations during your stay, Premiere Suites offers a vast array of fully furnished rentals that can meet your unique needs.
Contact our helpful team of community experts today to find the perfect temporary housing solution for your Calgary winter adventure. We are here to find the best solution for your stay, call us at +1-888-575-7808 or email us at reserve.canada@premieresuites.com.
Tags