Best Places in Ontario to Find a Short-Term Apartment Rental
Posted on Wednesday, September 15 2021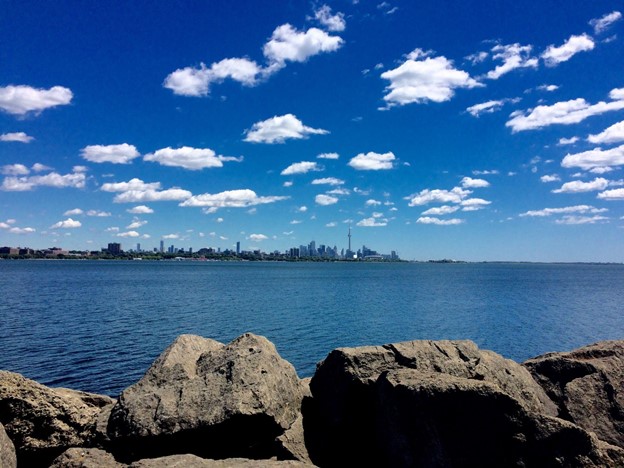 Are you planning to visit Ontario for more than 30 days? If so, it may be best to consider a short-term apartment rental. Your travel preparation should begin by deciding on where you want to stay. Once you have this location down, you can naturally see what the activities are in the area.
A short-term apartment rental in Ontario can help make your stay more comfortable than a hotel. Not only will you have more space than in a standard hotel room, but they often come furnished with stylish and practical furniture that can suit professionals and families alike.
Read on to learn all about the best places in Ontario where you can enjoy a short-term apartment rental!
Downtown Toronto
If you want to get a taste of any city or country in a small amount of time, staying in a popular downtown area is one of the easiest ways. You'll get a sense of the culture and cuisine by mingling with locals and tourists at the same time. Renting a car typically isn't necessary if you keep your activities to the downtown area.
Downtown Toronto is a bustling area filled with nightlife, quality restaurants, and soaring skyscrapers. It also has a variety of distinct neighborhoods, such as:
Cabbagetown
Yorkville
Alexandra Park
Old Town
Kensington Market
If you want to enjoy beautiful architecture, Cabbagetown is known for its bay-and-gable homes. Nathan Phillips Square is a landmark location in the area. You can also spend a day enjoying the Royal Ontario Museum in Yorkville.
If your short-term rental budget is stretched, you'll still be able to find relatively affordable apartments in this area.
Etobicoke
Etobicoke is one of the six municipalities that's part of the city of Toronto in Ontario. It's largely a suburban area characterized by large main streets, shopping malls, and single-family homes. You'll feel right at home here if you're looking for a quieter middle-class area away from the hustle and bustle of downtown.
The area is also known for its gorgeous public parks, such as James Gardens on the banks of the Humber River and Centennial Park. Etobicoke is also divided into three large areas:
The Lakeshore
Central Etobicoke
North Etobicoke
You'll find that many of the apartment rentals in this area are near restaurants, cinemas, parks, and fashion boutique shops.
Markham
Markham is a city located in the Regional Municipality of York, Ontario, northeast of Downtown Toronto.
The area is known for its rich history, as Indigenous peoples have called it home since the Ice Age. In 1971 the population in Markham rose significantly due to urban sprawl from Toronto and its incorporation into a town.
Today, the city is known for its scenic pathways that include bridges, ravines, and valleys. You can get exercise while enjoying the local scenery and wildlife. There are also a variety of local attractions, such as the:
Markham Museum
Cathedral of the Transfiguration
Frederick Horsman Varley Art Gallery
If you want to feel like you've stepped back in time, Main Street Markham is a fun place to explore for the day.
Midtown
Midtown is part of the four business districts that are located just outside the core of Downtown Toronto. This means you'll still have easy access to subways, walkways, and the TTC transit system leading to Downtown Toronto. You'll also be able to find slightly more budget-friendly short-term rentals in this area.
There are a variety of sights and attractions you can enjoy without needing to head into Downtown Toronto. For instance, the Casa Loma is a majestic castle that's open for tours morning till night.
If you want to take some time away from the city and enjoy some fresh air, the Kay Gardner Beltline Trail is a great option. This is an easy, flat walk surrounded by shady trees that's perfect for bicyclists or joggers.
Mississauga
If you're looking for a furnished apartment rental that's closer to the water, Mississauga is located on the shores of Lake Ontario to the east of Toronto. Indigenous peoples have lived in the area for thousands of years, making it rich in culture and history.
If the arts are your passion, you may want to consider staying in Mississauga, as it's known for having a vibrant and thriving arts community. In mid-May, one of its largest events is Carassauga, a celebration of different cultures throughout the world. There are also a variety of culture-specific festivals throughout the year.
During your stay, you need to make a point of visiting the Art Gallery of Mississauga. The not-for-profit is open to the public every day with free admission. You can also enjoy Square One Shopping Centre, which is one of the largest shopping malls in Canada.
Planning Your Short-Term Apartment Rental
Whether you want a bustling Downtown Toronto experience or a relaxing visit to Etobicoke, there is something for everyone in Ontario.
One of the best parts about renting an apartment instead of opting for a hotel is that you have more room. Since they come fully furnished, the furniture used may also be more comfortable compared to hotel furniture that's been used dozens of times by previous occupants.
We recommend taking time to think about the activities you want to do on your trip to Ontario when considering locations. For instance, if you want to get more of a sense of the arts and culture of the area, Mississauga may be a better fit. On the other hand, you can make the most of your stay no matter what city you choose.
Ready to plan out your short-term apartment rental? Our affordable short-term apartments are furnished, clean, and comfortable. Book your stay today.
Tags
apartment Etobicoke Markham Ontario rental short-term Toronto