Fun Things to Do in Laval During Your Long-Term Stay
Posted on Wednesday, September 08 2021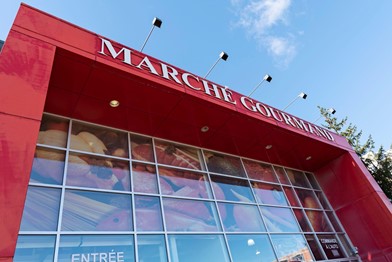 Are you planning on travelling to the Montreal area for an extended stay? Laval, Quebec, just north of Montreal, is an excellent location to rent a short-term apartment for visitors to the area for both business or pleasure. You'll get the best of both worlds from your short-term rental as Laval has all the amenities you'll need for your stay, including easy access to grocery stores, restaurants and shops, while offering the relaxed atmosphere of a suburban area. Plus, it's just a 30-minute drive to one of the most beautiful and unique cities in the world – Montreal.
Here are some fun and unique things you can do during your stay in Laval.
Enjoy Fresh and Local Foods
If there's one thing francophone culture is known for, it's food! So you might as well take advantage while you're in the area. Visit Marché Gourmand to enjoy the local flavours. Try Première Moisson bakery for delicious croissants, baguettes and pastries, then head over to Le Petit Coin d'Europe or Fromagerie des Nations for local artisanal cheese. And while you're there, check out Olive & Olives to taste their high-quality olive oils, olive spreads and more. You won't be disappointed!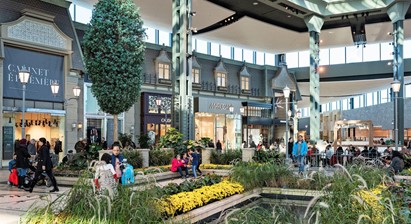 Shop 'Til You Drop
Who doesn't enjoy shopping when they're on a trip? Carrefour Laval is a large shopping mall with a beautiful and clean interior where you'll find just about everything, from fashion and jewellery to electronics and homeware. Pick up workout gear at Sports Experts, a dinner outfit at Zara and something cozy at Roots. Discover new cookware at Le Creuset. Get design inspiration at Crate & Barrel or go across the street to MUST Société. Whatever you're looking for, you'll most likely find it here.
Try Rock Climbing
If you're looking for something a little more active to do on your trip, try out Clip 'n Climb. It's an indoor rock climbing gym that features climbing walls for all different levels of difficulty. The rock walls at this gym are…unusual, to say the least. The colourful surfaces and unique textures will surely be a hit if you're traveling with kids and will likely awaken your own inner child. No matter your physical abilities or fears, this is a great way to spend the afternoon.
Go See a Movie
Whether you've had a long business day or are just worn out from exploring the city as a tourist, you can always relax with a night at the movies. Cinéma Cineplex Laval has all the latest Hollywood blockbusters in English and French (in case you want to practice). Or, if you're looking to take in more of the local culture, buy a ticket to a Quebec film.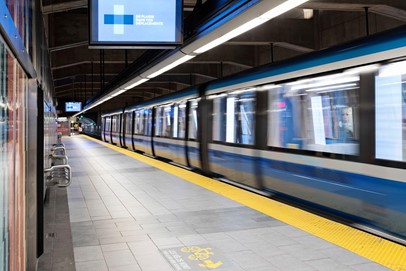 Take the Metro Downtown
The Montreal area has one of the best public transit systems in North America. Hop on the metro from the Montmorency station in Laval to be almost anywhere in downtown Montreal. Within 45 minutes, you could be in the Old Port visiting the Notre-Dame Basilica or at the Musée d'art contemporain de Montréal (Museum of Contemporary Art) in Place des Arts. You can't beat that!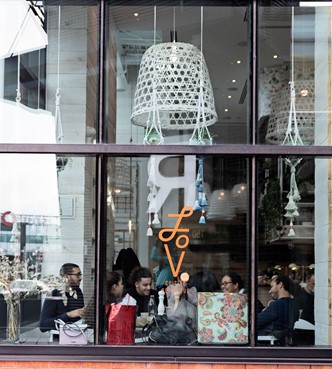 Enjoy a Nice Dinner
If you're a foodie, you're in luck. Laval benefits from being close to one of the culinary centres in North America. Many well-known Montreal restaurants have locations in the area, like Mexican restaurant Escondite, oyster bar and seafood restaurant Lucille's, Neapolitan pizzeria Bottega Pizzeria, French brasserie Chez Lionel and vegan restaurant LOV. You'll also find unique destinations like Oregon bar à vin wine bar, Vietnamese Restaurant Vien Dong or bistro Au Biniou. Whatever type of cuisine you're looking for, you're sure to be pleasantly surprised.
Planning Your Short-Term Apartment Rental
No matter the reason for your visit to the Montreal area, Laval, Quebec, is a great place to find an apartment for a short-term rental. It's easy to get to the business hub and tourist centre of Montreal while offering a more relaxed atmosphere to unwind after a long day.
Our luxury short-term apartments in Laval offer more space than traditional hotel rooms and come fully furnished, so you can relax comfortably in accommodations that feel more like a home away from home.
Ready to plan your extended stay to Laval? Book your stay now!
Tags
Laval long-term Montreal short-term