5 Things to do this Winter in Toronto
Posted on Thursday, February 09 2023
Canadians have no trouble making the most of the winter months, especially in a city with all the hustle and bustle of Toronto. But with so many things to see and do, making a shortlist can be daunting. Looking for a bit of art and culture? Something to get your blood pumping? Or maybe you want to take in the view from one of the 7 Wonders of the Modern World? Whether you answered 'Yes' to just one of the above or all three, there's no shortage of memorable winter activities in Toronto. Explore our top 5 favourite Toronto experiences that can help you make this a winter to remember.
1. Take in the views from the CN Tower
Toronto's skyline is made unmistakable by the world-famous CN Tower. Standing at an impressive 1,815 feet tall and centrally located in the downtown core, it's an attraction that is both awe-inspiring and easy to access for locals and visitors.
Known as the western hemisphere's tallest free-standing structure, the iconic CN Tower offers a wide range of activities for individuals and groups alike. Just take the elevator to the top floor and you'll be presented with a variety of thrilling options.
You can dine with incredible views at the revolving restaurant, take a 360-degree walk on glass floors, learn about the tower's history, and even take an 'Edge Walk' around the outside of the building (if you dare).
2. Access some of the world's best winter festivals
Winter festivals celebrate all that the cold-weather season has to offer. Take your pick between outdoor winter activities, holiday markets, food festivals, and more.
Whether you prefer the amazing frozen sculptures of IceFest, or take in more than a mile of festive decorations at the Winter Lights Festival, Toronto is host to world-class winter festivals of all shapes and sizes.
For those hoping to brighten their days in the colder months, the Toronto Light Festival dazzles in the Distillery District, usually from late January to early March.
Spanning over 40 buildings and more than 13 acres, it's a public light festival that has a little bit of something for everyone. There's no better way to experience the Distillery District during Toronto's winter months.
3. Take to the ice for some public skating
There's a running joke that Canadians are born with ice skates on their feet, so it's no surprise that skating is a favoured winter activity in Toronto.
Leisure skaters looking to take it easy will be delighted by their options. Nathan Phillips Square offers music and a playful atmosphere and is conveniently located at City Hall on Queen Street. For those who prefer to skate with a view of Lake Ontario, there is the Natrel Rink at Harbourfront.
If long-distance is more your speed, there's the Bentway Trail - a new 1.75-kilometre figure eight skating path that can be accessed from Fort York National Historic Site downtown.
And if you don't have skates of your own, don't worry, all these locations allow you to rent on-site.
4. Visit the Royal Ontario Museum (ROM) and Art Gallery of Ontario (AGO)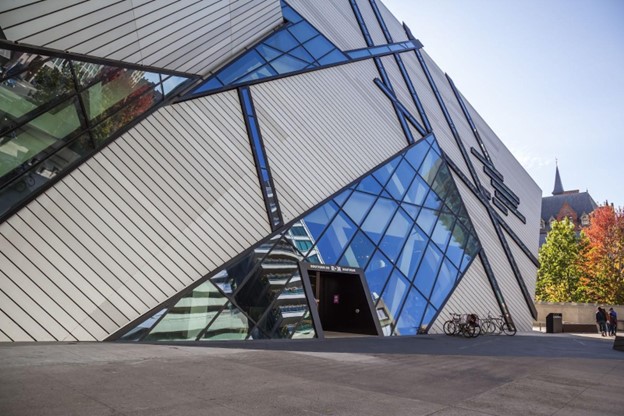 History buffs and art enthusiasts who want to escape the cold will enjoy Toronto's world-renowned Royal Ontario Museum (ROM) and the Art Gallery of Ontario (AGO) when looking for some winter fun.
Covering everything from the dinosaurs to ancient Egypt, the ROM is a must-see if you are interested in natural history and world cultures. While the ROM has many permanent exhibits, check for any temporary ones that are currently showing.
If spending the day walking through endless galleries and exploring more than 90,000 works of art sounds good to you, we recommend the Art Gallery of Ontario. Recognized as one of North America's most distinguished art museums, the AGO is not to be missed by those who love high culture.
The best part? Both the ROM and AGO are located downtown and easily accessible by foot, transit, or vehicle.
5. Travel back in time at Casa Loma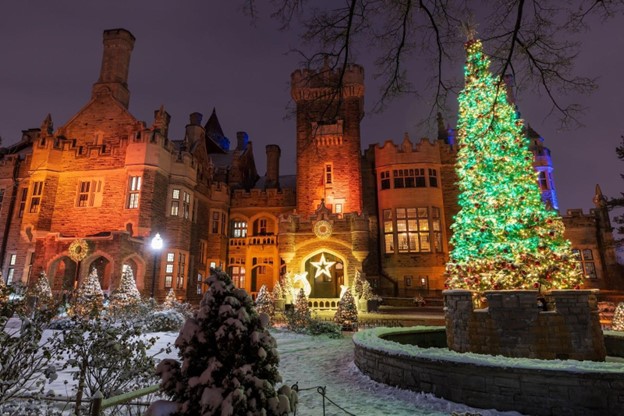 A prime example of Toronto's rich heritage, Casa Loma makes for a fantastic winter activity. Casa Loma is a castle located in the heart of the city, and offers tours, special exhibits, fine dining, and even private events.
From December 1st through the first week of January, the castle puts on its brilliant Holiday lights Tour that is sure to get you in the spirit of the season. Take a break from the dark days of winter with a stroll through the grounds to enjoy spectacular decorations, glittering lights, and live entertainment.
Make the most of your time in Toronto
In a global city like Toronto, you will have no problem finding plenty of things to do throughout the winter months. It's truly the perfect place to visit for anyone who enjoys culture, entertainment, cuisine, and being active.
Want even more great recommendations for Toronto winter activities?
Contact our helpful team of community experts today for more local tips and to book extended-stay temporary housing that is fully furnished, fully serviced, secure, affordable, and comfortable.
We are here to find the best solution for your stay, contact Premiere Suites today. Call us at +1-888-575-7808 or email us at 2023 Toronto Winter