5 Must-Experience Winter Activities in Edmonton
Posted on Monday, January 31 2022
For being the largest northernmost metropolis in Canada, you'll be shocked at how much there is to do in the winter. Whether you're here for business or an extended vacation, you won't want to stay cooped up inside. Edmonton is a beautiful city to explore. Plus, there are tons of winter festivals and outdoor activities you have to check out if you're in the area. Here are five great winter activities in Edmonton.
Walk the Alberta Legislature Grounds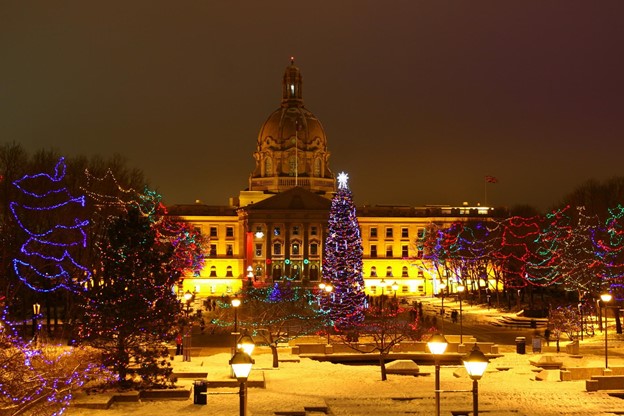 One of the best things to do when you first get to a new city is to explore the area on foot. It's a great way to shake off the stiffness of traveling and it helps you get your bearings. But wandering around a new city can be a little intimidating, so it's helpful to have a destination. And what better destination than the Alberta Legislature, located right downtown? This beautiful domed building is surrounded by lush fields and sits directly in front of a reflecting pool. What's more, it's lit up at night in case you're arriving in the evening.<\/p>
Snow Sculptures at Silver Skate Festival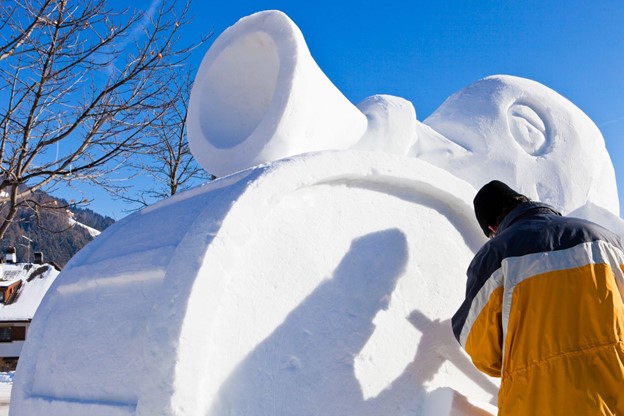 If you're in town mid February, you may want to check out the longest-running winter festival in Edmonton. At the Silver Skate Festival, you and your family can enjoy ice skating, music, bannock making and horse-drawn sleigh rides. And that's not all! There's also ice sculptures, speed-skating events, theatrical performances and more.
Check out the Flying Canoë Volant
Flying Canoe Festival 2020 - Canoe Races from Myles Belland on Vimeo.
Inspired by the legend of the Flying Canoe as well as local French Canadian, First Nation and Métis traditions, the Flying Canoë Volant is another great outdoor festival for those who like local folklore. Explore illuminated tipis while enjoying live music, indigenous art and bannock-roasting. Oh, and the flying canoe races, of course! Watch as teams compete in canoe races down a ski hill, two-person bucksaw and ax throwing.
Victoria Park IceWay at Night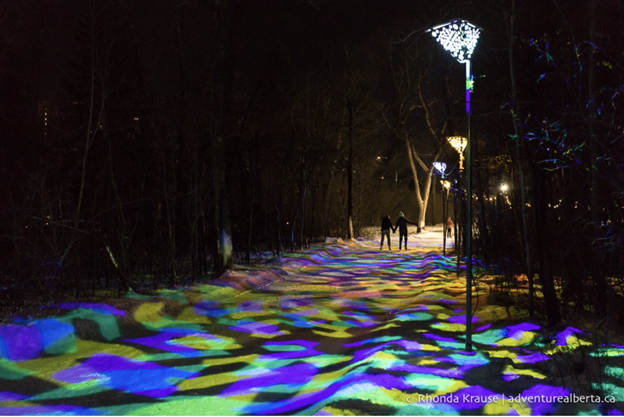 There are few better ways to spend a winter evening in Canada than by going ice skating. The Victoria Park skating path winds through the trees and is lit by rainbow-coloured lights, making for a unique experience. It's the perfect place to go if you're alone, with the kids or out for a romantic evening. Admission is free and there are washrooms and changing rooms at the park. Just make sure to check the conditions before you go.
Explore the Best Ice Artists at Ice on Whyte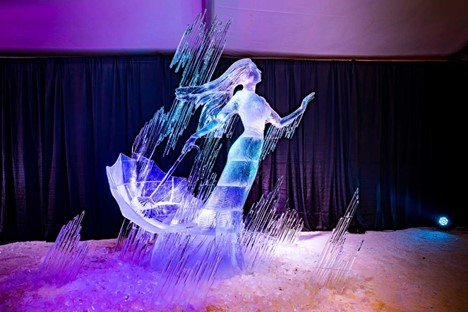 For those who enjoy art (and even those who don't), Ice on Whyte is a must. Explore the ice sculpture garden and admire the intricate details chipped into ice. While you're there, try your hand at ice carving! There are lessons for kids and adults who are interested in giving it a go. Plus, resident carvers showcase their skills on site with live demonstrations.
Book Your Trip to Edmonton Today
Ready for your trip to Edmonton? Book a short-term rental with Premiere Suites for the perfect home away from home.
Tags