10 Things To Do In Ottawa This Summer
Posted on Thursday, June 23 2022
Ottawa offers something for everyone, especially during the summer months. You'll never be short of something to see, do, enjoy, and experience. History buffs have their pick of museums as they delve into Canada's inspiring stories, past and present. Those seeking outdoor adventures can optimize their senses with an easy escape into the wonders of surrounding nature, with Ottawa's countless waterways and stunning parks. The nation's capital confidently delivers the opportunity for a customized experience any way – and exactly the way – you'd like to spend your summer days and nights.
1. Paddle Boarding on the Gatineau River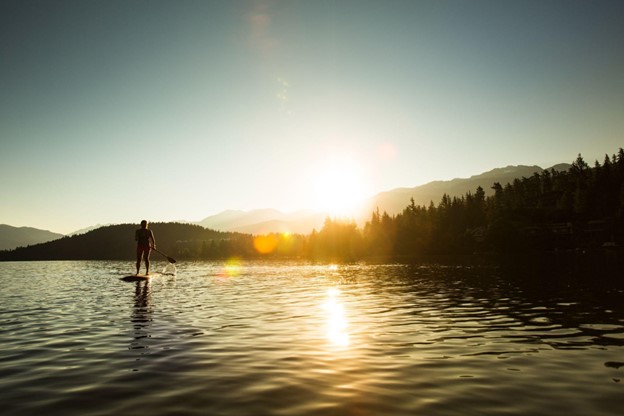 Paddle boarding on the Gatineau River combines the best of both worlds. You enjoy the escape of being on the water, while exploring the views of historical and government buildings in Ottawa. This experience offers an incomparable view of the city, starting from the Rideau Canal Locks, then moving to the Parliament Buildings and Supreme Court of Canada, and ending at the centre of the Gatineau River where you catch a rare panoramic view of Ottawa and Gatineau. Seasoned paddle boarders may even be brave enough for some pretty incredible photo opps.
Urban Ocean offers stand-up paddleboarding tours that accommodate all levels. You are guided by a seasoned team of instructors who teach you the basics so you can safely enjoy Ottawa while gliding across the water. Once you find your balance, breathe and embrace the tranquility as you take in all Ottawa has to offer!
2. Take a BiPlane Flight Across Ottawa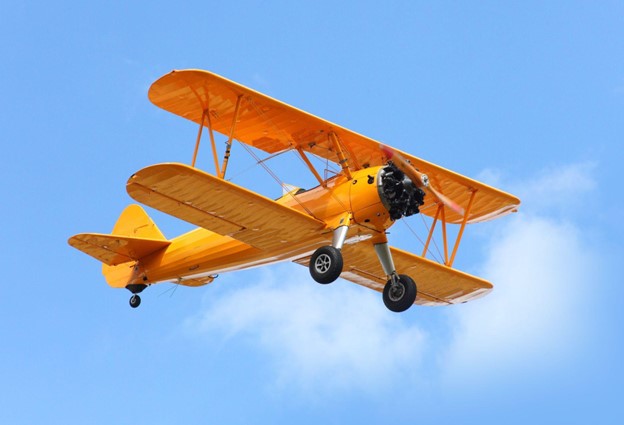 For those looking for an intense bird's eye view, Ottawa has you covered! Perhaps one of the most unique experiences you can have in the city is taking a tour of Ottawa and Gatineau from the vast sky in a genuine World War II BiPlane. The city's rich history is about to take flight.
Passengers board a Waco UPF-7 open-cockpit BiPlane, circa 1939, and embark on a personalized tour. You can travel along the Ottawa River for a short tour, get an aerial view of Parliament Hill and Downtown Ottawa, or explore Gatineau Park and Chelsea dams. Make sure you check out the all-inclusive Eco Tour option, which includes all of the sites mentioned, plus the Champlain Lookout. Whatever you're interested in enjoying, the resident experts will be sure you have the best view. Book your tour here for this once-in-a-lifetime experience.
3. Visit Parliament Hill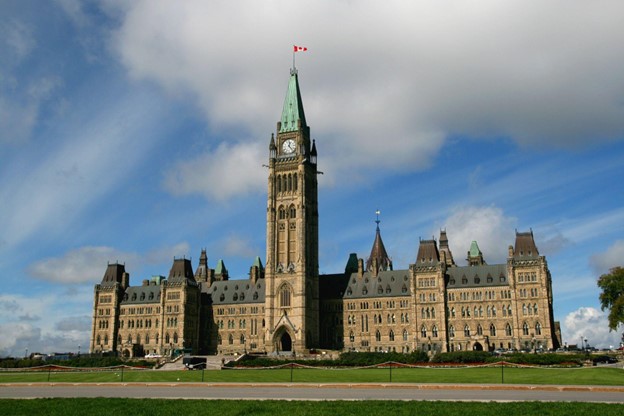 You can always see Parliament Hill from a distance, but a close-up tour of the gorgeous Gothic revival is definitely worth taking. Parliament Hill is made up of three buildings and sits in the middle of the city centre overlooking the Ottawa River. It is always a fan favourite, so be sure to book your tour times in advance.
Besides functioning as the home to Parliament, the building complex hosts numerous national celebrations, demonstrations and shows. With Canada Day celebrations happening surrounding the July 1st weekend, the repertoire of entertaining and educational events slated for the summer is sure to impress. Book a tour of Parliament Hill here.
4. River Rafting on the Ottawa River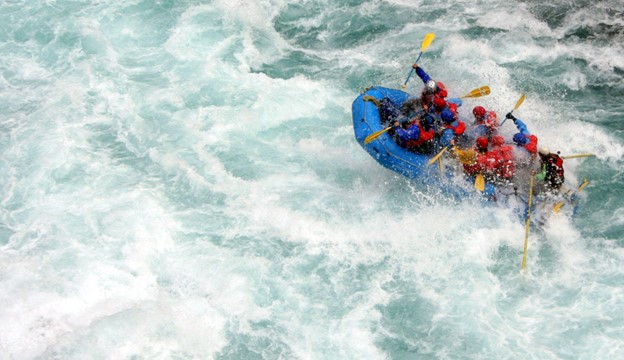 Globally renowned for its class 5 rapids, the Ottawa river is a huge attraction to rafters and kayakers who come from all over the world for an enthralling whitewater rafting experience.
Don't worry, even the faint at heart can enjoy the rapids. There are smaller rapids and a variety of guided rides that are perfect for travelers who are new to rafting, families, or for those simply wanting to enjoy a calmer raft experience. Owl Rafting provides rides for all levels and thrill-seeking preferences, in addition to a slew of other water activities and resort packages. Check out all the rides and packages here.
5. Gatineau Park and the Great Outdoors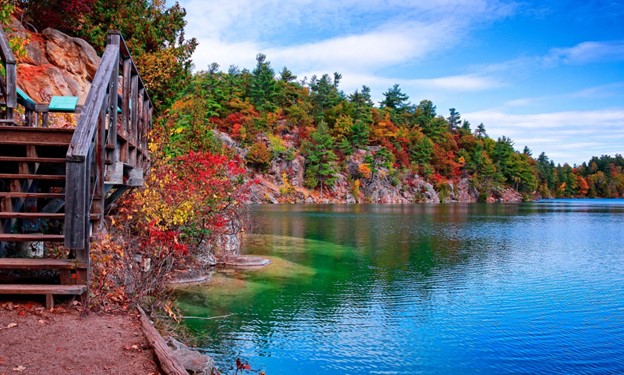 The famous Gatineau Park is an Ottawa landmark spanning across 365 square km (139 sq mi) of land. Offering more than just a picnic in the park, Gatineau Park is home to 165 km of hiking trails, 90 km of mountain biking, beaches, canoeing, fishing, and camping. Rock climbers are in their glory as they have the choice of five rock faces to climb, that's one for every day of the week.
This spectacular destination also offers guided tour activities for those curious about the historical roots of the park, specifically the William Lyon Mackenzie Estate, a 231 hectare (acre) estate of Canada's 10th Prime Minister. To learn more about Gatineau Park's summer activities, click here.
6. Northern Lights Show on Parliament Hill
Ask anyone who has had the opportunity to see this breathtaking light show in person, and you'll hear nothing but positive reviews. Learn about Canada's history through light and sound in a 30-minute rich, audiovisual show. Presented against the backdrop of the iconic Parliament Hill, the Northern Lights show features inspiring stories and milestones that formed the fabric of our nation. Bring your own preferred seat and enjoy an evening on the lawn of Parliament Hill.
The Northern Lights Show has been on hiatus due to pandemic restrictions, but will return this year and will feature an upgraded version. It is free of charge, held in English and French, and runs from July to September. Don't forget your lawn chair or blanket.
7. Visit the Aviation and Space Museum
Widely considered as one of the best aviation museums in the world, the Canada Aviation and Space Museum highlights Canada's history in, and contributions to, aviation and space, as well as international achievements. Visitors can see 130 aircraft and artifacts from both civil and military service that date back to World War II. Summer 2022 events showcase space technology, different types of engines and how they enable aircraft, and the "Canada in Space" exhibition that presents Canada's most notable space achievements.
One of the most popular programs in the museum are helicopter tours and flight simulations. You can fly a BiPlane to tour across Ottawa, or choose to enter a flight simulation for a unique experience in the "air". Check out all the available programs here.
8. Explore Canadian History at the Canadian Museum of History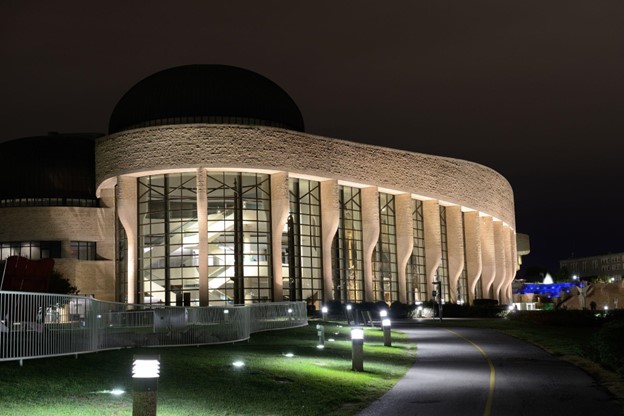 Enrich your mind and soul with the Canadian Museum of History's roster of events and exhibitions. The Grand Hall honours the history and endurance of Canada's Indigenous peoples over the years, while other exhibitions offer a glimpse into the building blocks of Canadian history and famous Canadian figures. The museum also caters to our future history-makers, with the Canadian Children's exhibition offering numerous children's educational programs that showcase fun, animated features, workshops and special tours.
A special exhibition slated for this summer is the "Highlights From the Rick Hansen Man In Motion World Tour Collection" exhibition. The exhibition also showcases objects from Canadian athlete Rick Hansen's 26-month, 40,000-kilometre wheelchair marathon around the world. Learn more about the museum and its summer events here.
9. The Fairmont Chateau Laurier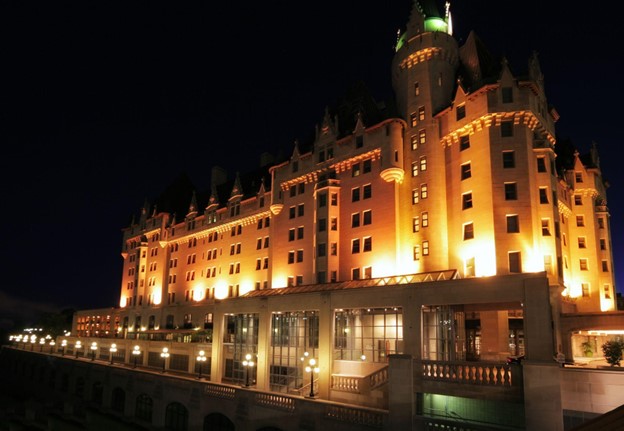 This historical hotel with unique French accents has welcomed royalty, celebrities and world leaders since 1912. It's a true site to be seen, admired, and enjoyed from numerous vantage points. Located on the Rideau Canal, Chateau Laurier Hotel is picture perfect, and just doesn't have a 'bad side', making it the perfect backdrop for any selfie moment. You can pick up a picnic box curated by one of the hotel's many restaurants and enjoy a meal in the many parks surrounding the hotel, or indulge in a day of self-care at the hotel pool and spa.
Centrally located within minutes from downtown and Parliament Hill, a stop at Fairmont Chateau Laurier would make your historical tour of Ottawa complete.
10. Retail Therapy in Byward Market
Byward Market, one of Canada's oldest markets, features Canadian souvenirs, homemade arts and crafts, and undoubtedly, some of the best Beavertails in the country
The much-loved York Street Farmer's Market is a mainstay event every Saturday for fresh produce. It's unique outdoor alley, converts retail therapy into a day out, with so many quaint shops and stops to enjoy along the way.
Starting June 9th, the Byward Street Night Market will launch and feature local art and street food delicacies. The Parkdale Night Market also returns this summer for local farmers and growers to showcase their products.
One of the most popular attractions at Byward is Jammy Yang's rice engraving stall. Yang has wowed visitors throughout the years by painting literally anything on a grain of rice. He then puts the grain in a capsule that you can wear as a necklace. A one-of-a-kind souvenir to say the least.
Explore Byward Market here.
From a mindful escape enjoying nature in all its glory, to historical sites and amazing activities for every age and interest, Ottawa represents our home and native land in an incomparable way. Ensure your stay delivers the comfort of home, so you can rest and refuel for each day, with accommodations that are perfect for you and your traveling crew.
Premiere Suites is Canada's most-trusted provider of long-term suite rentals, with fully furnished executive suites in all the desired neighbourhoods from coast to coast. Premiere Suites offers an extensive array of furnished condominiums and townhomes that cater to all your lifestyle and budget needs.
Call our community experts today and ask about our summer rate specials
Tags