10 Low-Cost Things to Do Alone in Toronto in 2022
Posted on Tuesday, March 22 2022
Toronto's diversity is one of its most remarkable features. Though solo travel in Toronto can be expensive, like any cosmopolitan city, enjoying the diversity is not. This city has a lot of attractions even the most budget-friendly traveler can enjoy, ranging from free-entry museums and galleries to bustling markets and canal-side strolls.
Walking tour of Chinatown and Kensington Market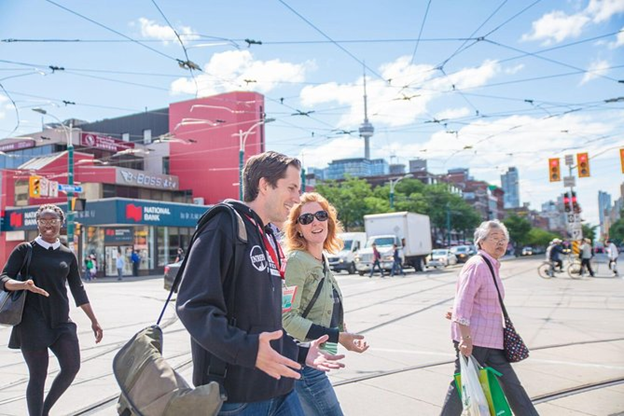 This guided two-hour tour provides a unique perspective on the Chinatown streets and Kensington market as you explore the impressive works of art and multicultural markets. Soak in the sights, sounds and history as you wander around the iconic Chinatown. From food joints to vintage shops to incredible street art, a trip to Kensington Market is a must this spring. You'll find local artists, musicians, good food and great company.
Duration: 2 hours
Cost of Tour: $53 CAD

Islands for biking, hiking and floating on a paddleboard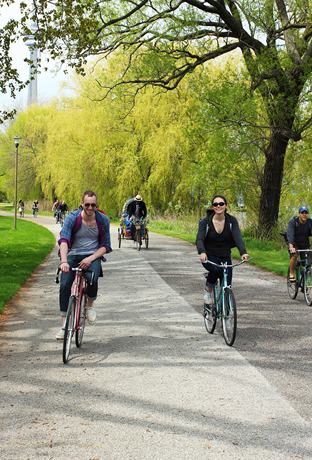 The Toronto Islands are unlike any other destination in the city. The islands offer many activities and provide you with a breathtaking view of the city from sunrise to sunset. Constantly shifting Sand dunes that stretch both ways along the water (Gibraltar Point Beach) and the world-famous Algonquin Island Park make your tour spectacular. This land of dreamy shores and amusement rides is just a 15-minute ferry ride away from downtown.
Ferry Cost: $8 CAD
The Art Gallery of Ontario (AGO) for free exhibitions on Wednesday evenings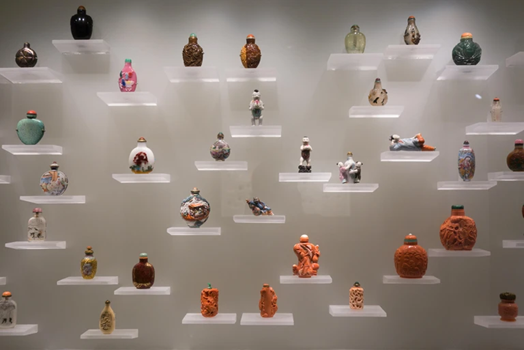 Located in Toronto's downtown on Dundas Street West, the Art Gallery of Ontario is a retreat for all artists. It highlights an exciting period of invention and experimentation in the city during the mid-1960s, bringing together more than 100 works by 65 artists like Van Gogh, Andy Warhol and more. In addition, the gallery exhibits innovative presentations in film, music, graphic art, and other media. Whether it's a mirror selfie in the monumental Yayoi Kusama exhibitor or an artistic shot in front of a Group of Seven painting, there are many incredible spots inside the AGO. An annual pass is only $10 if you're going to visit more than once. However, admission is free after 6 pm on Wednesdays.
Where: 317 Dundas St. W.
High Park for Toronto's answer to Central Park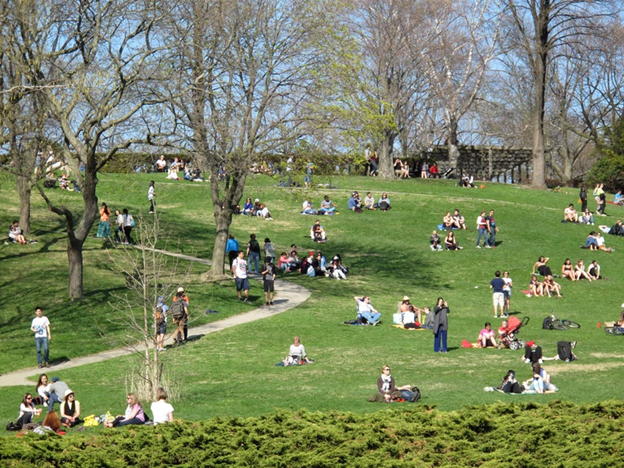 This visit to High Park is the most obvious choice during springtime in Toronto. The park is Ontario's largest public park and features many hiking trails, diverse vegetation, a stunning lakefront, easy parking, public transit access, a dog park, playgrounds for children, and even a zoo, making it a must-see spot for all ages. The gorgeous cherry blossoms draw tens of thousands of tourists for the occasion of "Sakura Hanami" or "flower viewing" in spring. The trees typically bloom for four to 10 days in late April or early May, depending on the weather. Walk along trails and take pictures of these blooming trees in all of their glory as they are very short-lived. Admission is free!
Where: High Park, 1873 Bloor St W
Original Haunted Walk of Toronto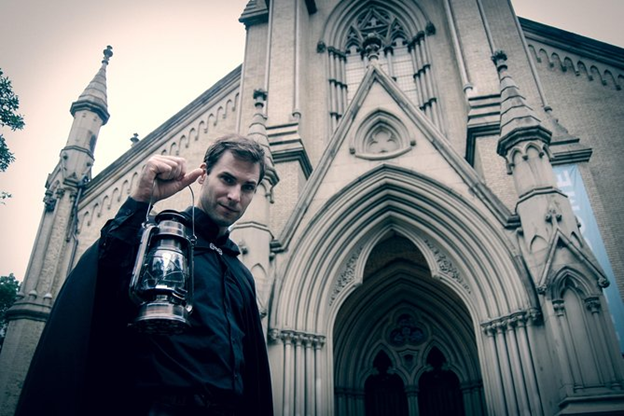 From the ancient military town of York to the urban city that exists today, discover Toronto's mysterious history. Engross yourself in some of the most spine-chilling haunted stories from the city's earliest days, including tales from abandoned theatres, graveyards, unsolved mysteries, and the frightening encounters at Mackenzie House. The Haunted Walk of Toronto takes you into the creepy past of Canada's biggest city!
Canada's first urban national park - The Rouge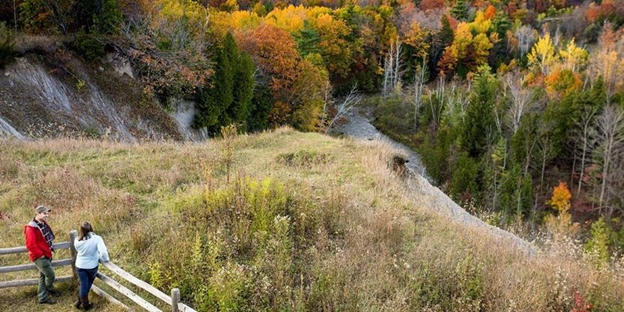 An affluent mass of natural, cultural and farming landscapes, Rouge National Urban Park is home to some fantastic biodiversity farms in the Greater Toronto Area. Take a stroll across Carolinian ecosystems and Toronto's campground near Lake Ontario. Take a stunning tour of places that echo human history dating back over 10,000 years, including some of Canada's oldest known Indigenous zones. Rouge National Urban Park, or "the Rouge," as it's known, is the largest protected urban area in North America. It is open 365 days a year and admission is always free.
Where: Zoo Rd, Toronto, ON
Nathan Phillips Square for concerts, art shows and other community events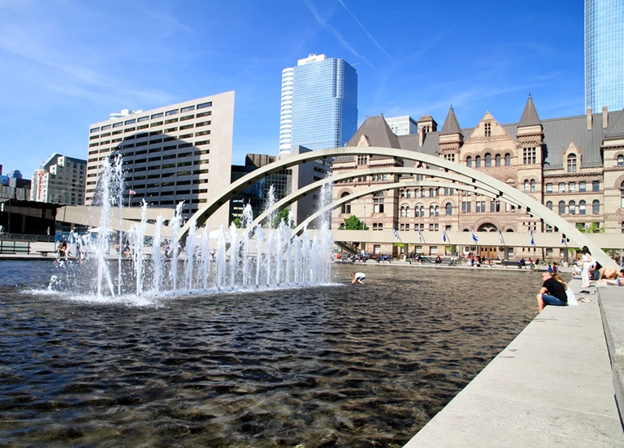 One of Toronto's most prominent attractions, Nathan Phillips Square, is Canada's famous ice rink. Named after the former Toronto Mayor Nathan Phillips, mayor of Toronto from 1955 to 1962, this rink has been a quintessential Toronto experience for generations. Enjoy a leisurely walk around the Eaton Centre Shopping Centre, visit City Hall, stroll across Yonge Street or check out nearby Dundas Square. The square is also home to various free outdoor concerts and shows as well as spring skating events held every year.
Where: 100 Queen St W, Toronto, ON
Toronto Harbourfront sightseeing cruise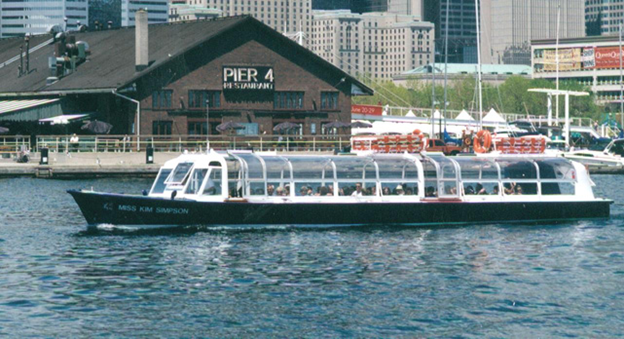 Take in Toronto's spectacular skyline and experience the views and sounds of the Toronto Islands, Harbourfront, CN Tower, Island Airport, Rogers Centre, and the iconic Gibraltar Point Lighthouse. In addition, there are lots of lakeshore sights that are yours to explore. This 45-minute cruise tour lets you enjoy the picturesque Toronto skyline and captivating waterfront.
Cost of Tour: $30-35 CAD
Where: Toronto Sightseeing Harbour Tour
St Lawrence Market, home to Canada's best peameal bacon sandwiches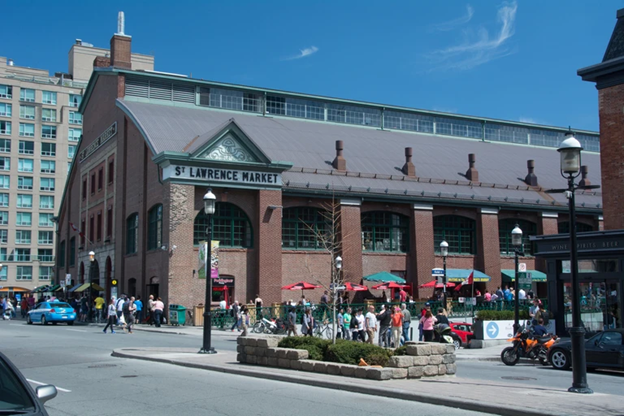 St. Lawrence Market is the largest food market in Toronto and boasts the highest number of specialty vendors. This city landmark is more than two centuries old. Farmers and merchants sell everything from local mustard to fresh pasta, lobster, and artisanal bread. St. Lawrence Hall houses retail businesses, while the North Market is famous for its farmers' market. Every Saturday, merchants from Southern Ontario gather at the North Market to sell their seasonal produce. The farmers' market converts into a beautiful flea market where antique items are sold on Sundays. Finish your visit with a walking tour of the Market Complex to hear about its 200-year history.
Where: 93 Front St E, Toronto, ON
Canadian Opera Company for a lunchtime matinee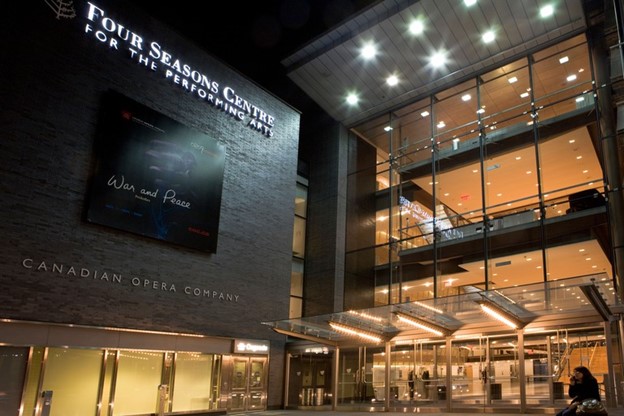 The COC Orchestra is the oldest opera orchestra in Canada and has garnered worldwide acclaim. The company hosts talent development programs for emerging artists, including the prestigious Ensemble Studio training program for Canada's rising opera stars. Visitors are treated to performances by everyone from acclaimed Taiko (Japanese drumming) to eminent pianists and string musicians. The COC Opera performs in the Four Seasons Centre built specifically for opera and ballet performances with an exemplary level of acoustics. You can check out their website for the schedule of free concerts that occur during specific weekday lunch hours.
Where: 145 Queen Street West, Toronto, Ontario, Canada
Website: https://www.coc.ca/

Toronto is a vibrant city with the ideal combination of metropolitan life and natural scenery. Venturing out on your own can be a liberating and enriching experience. Visit these incredible places in person and enjoy springtime in Toronto! We hope this list of activities will be your guide to help you gain some of your most endearing memories yet.
Tags