10 Best Attractions in Canada 2022
Posted on Thursday, February 17 2022
Canada is a vast and majestic place, with tons to see and do. The windswept shores of the Maritimes. The Canadian Rockies. The rainforests of B.C. The lakes of Ontario. The vineyards of Quebec. With so much from coast to coast to coast, it can be overwhelming to figure out where to go. Here are 10 of the best attractions in Canada to help you plan your next trip.
Niagara Falls, Ontario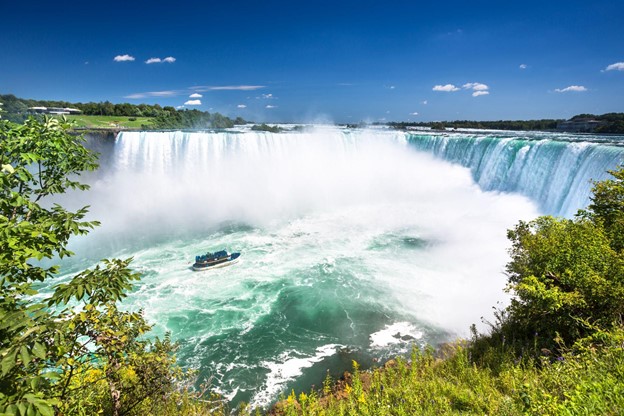 Few things in life compare to the sheer splendor of Niagara Falls. On the Canadian side of this natural wonder is the tallest of the three waterfalls, Horseshoe Falls. At 790 metres wide and 57 metres high, this massive waterfall dumps an average of 2,400 cubic metres of water per second over its edge.
Wherever you are at Niagara Falls, you'll have an amazing view, but to get up close and personal, you'll want to take a cruise. Just make sure you're ready to get wet. There's also plenty of hiking trails to walk along the water further away from the falls that are well worth your time. And for those daredevils, you can go ziplining over the falls. On a nice sunny day, that view is hard to beat.
Tofino, British Columbia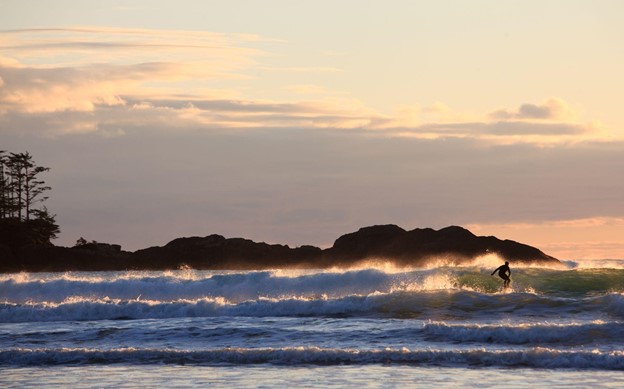 A surftown in Canada? Yes! Tofino is located on the western edge of Vancouver Island, B.C. It has some of the best surfing in the country. Not only that, it has stunning views of the Pacific Ocean and the surrounding rainforest. There's also hiking, canoeing, kayaking and whale watching, plus hot springs you can explore. With all there is to do, this relaxing surf town is definitely worth checking out if you're even remotely nearby.
Banff National Park, Alberta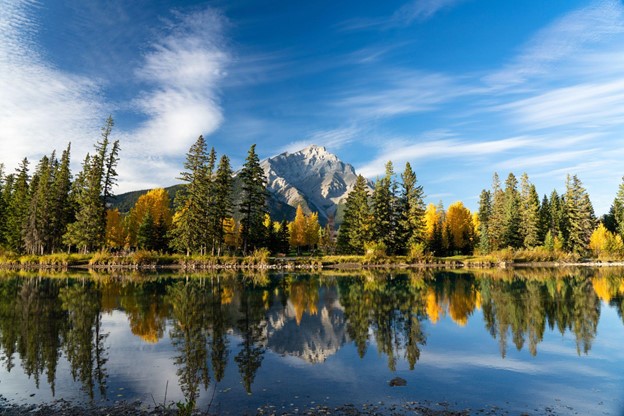 The jaw-dropping Canadian Rockies are a must-see on anyone's bucket list. The stunning scenery is amazingly matched by the amount of ways there are to enjoy the mountains. One of the accessible ways to experience the Rockies is Banff National Park. From the town of Banff, you can go hiking, fishing, horseback riding, cycling, skiing and so much more. Do yourself a favour and visit Banff National Park.
Butchart Gardens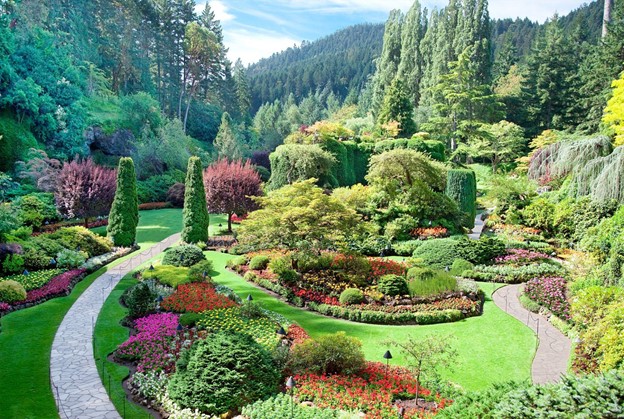 Walk among an enchanting array of flowers and plants at Butchart Gardens, just outside Victoria, Vancouver Island. The area is open year-round and includes 55 acres of gardens and 26 greenhouses maintained by 50 full-time gardeners. Explore the Japanese Garden, Dragon Fountain, Star Pond and more. There are also multiple dining areas and a gelateria if you get a bit peckish. Oh, and make sure to bring your camera. You won't want to forget this experience.
Okanagan Valley, British Columbia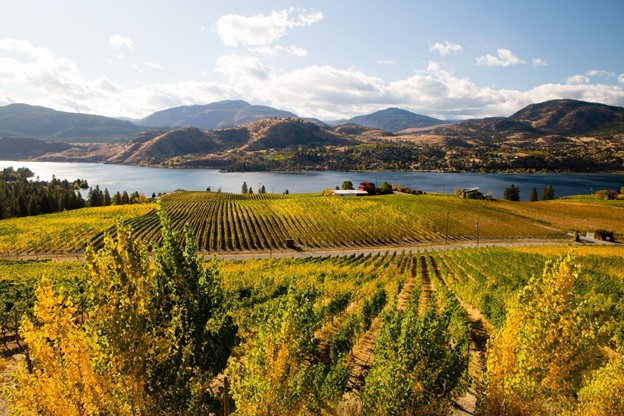 For wine connoisseurs and casual wine drinkers alike, the Okanagan Valley is a magnificent place to visit. The area is a top B.C. wine region that produces award-winning vintages. The best way to experience the area is to rent a car and explore the many vineyards in the area, going from wine tastings to festivals to farmers markets. Plus, there are great small towns to act as your home base for your daily excursions, including Kelowna, Kamloops, and Penticton.
Algonquin Provincial Park, Ontario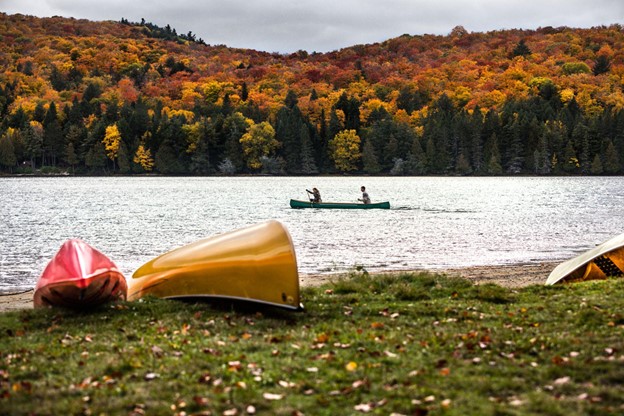 Looking for some great backcountry adventures in Ontario? Algonquin Park is the right place for you. This massive park a couple of hours north of Toronto is a great place for hiking, camping, canoeing and fishing. The area is very remote, so make sure you're well stocked with all the supplies you could possibly need. But nothing beats the tranquility of being out on the water with no one around.
Lake Louise, Alberta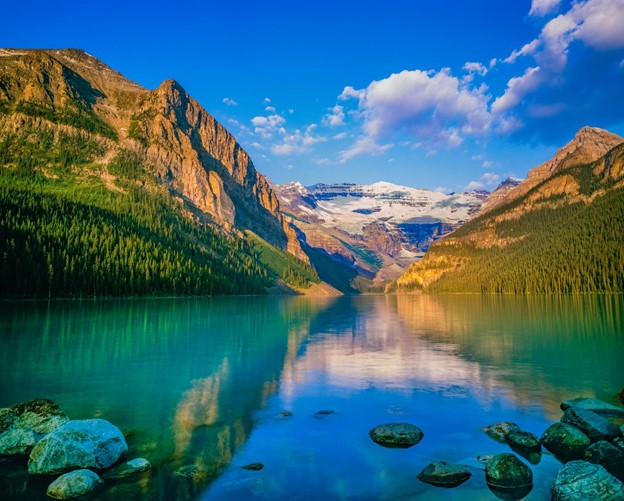 Lake Louise is truly a special place. The breathtaking mountains. The magnificent turquoise water. The open sky. No matter what time of year you go, you'll be stunned by the natural beauty of the area. In summer, you can go hiking, canoeing, kayaking and rock climbing. In winter, go skiing, ice climbing and ice skating. This is a must-see for anyone and everyone, no matter how outdoorsy you may or may not be.
Yukon Territory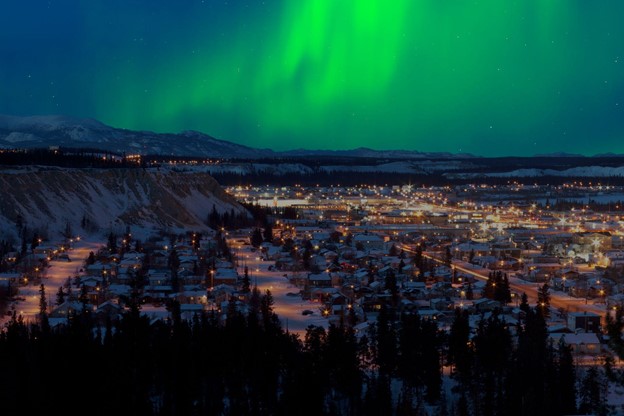 If you're looking for remote, rugged wilderness, look no further than Yukon. This Canadian territory is known for its unique and stunning geography. Epic mountains, beautiful rivers and lush greenery are everywhere. And if you've ever dreamed of seeing the Northern Lights, you're in the right place. Yukon Territory is one of the best places to see the bright dancing lights of the Aurora Borealis.
Columbia Icefield Skywalk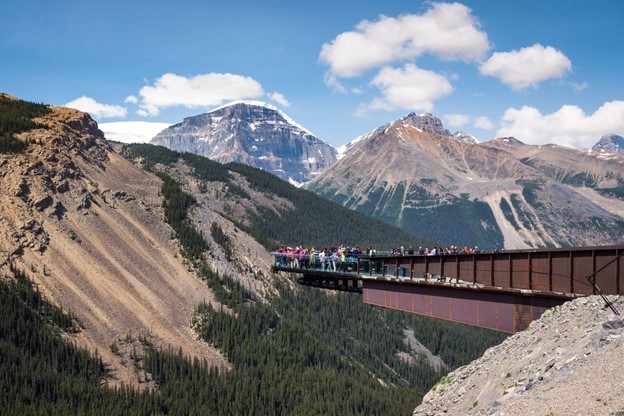 Experience the Rockies like you'd never imagine from the Columbia Icefield Skywalk. Located in Jasper National Park, the skywalk overlooks a beautiful valley full of rivers, magnificent trees and waterfalls about 200 feet below. And if you're lucky, you may spot a mountain goat or other wildlife in the area.
Capilano Suspension Bridge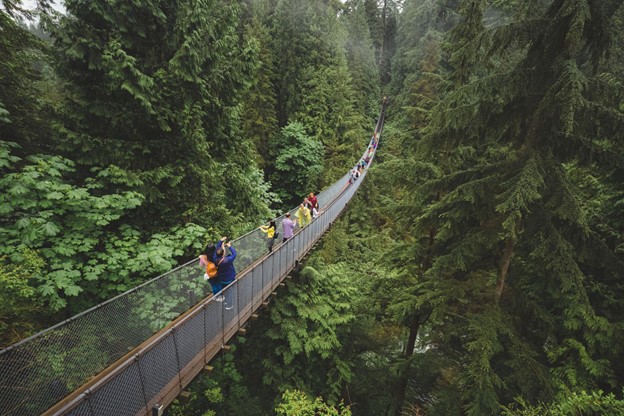 The Capilano Suspension Bridge in North Vancouver, B.C., is another excursion that's not for the faint of heart, but oh so worth it. This suspension bridge is 140 metres long and hangs 70 metres above the river below. In every direction there's glorious greenery to admire – that is, if you can stomach the constant bouncing of the bridge. On the other side is a platform walk through the woods called the Treetops Adventure that is fun for adults and kids alike.
Plan Your Next Adventure!
Ready to experience the amazing wonders of Canada? Book a short-term apartment rental for your next trip with Premiere Suites.
Tags